Meet Our Team
Longboard Girls Crew Staff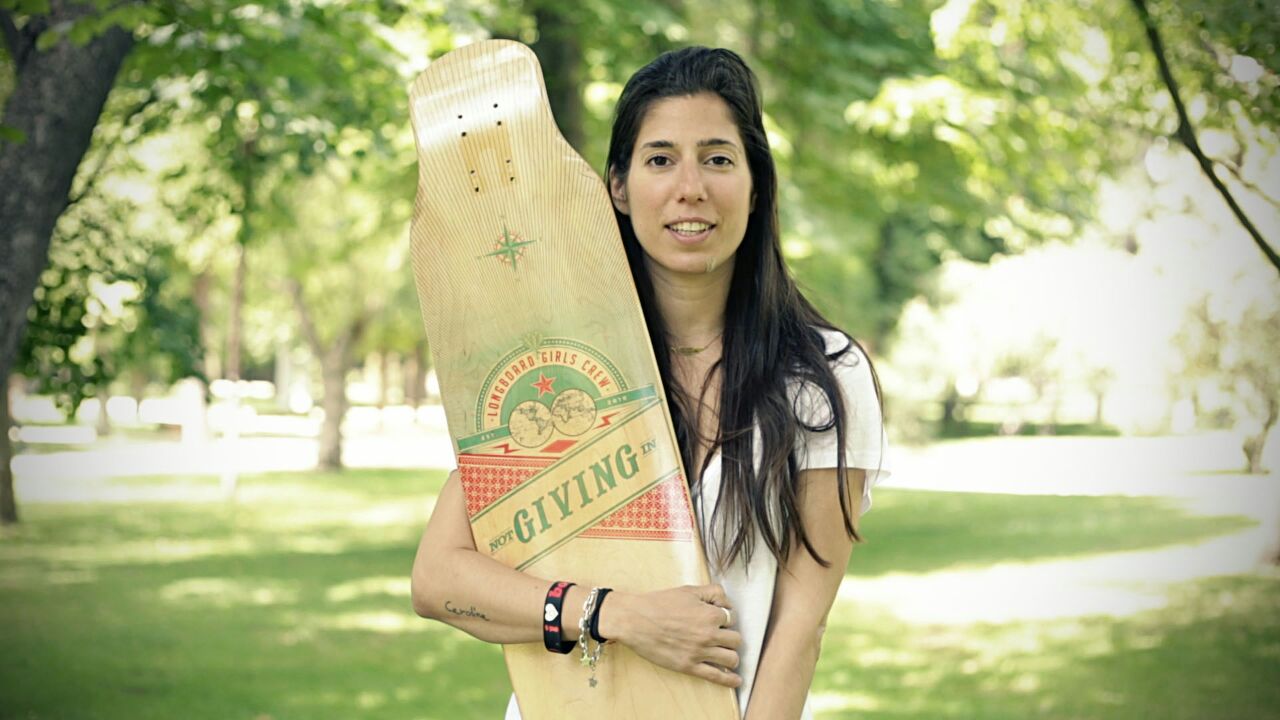 Valeria Kechichian
Co-Founder & Manager of Longboard Girls Crew
Hi! I'm a human being living on Planet Earth. I'm Armenian-descendant, born in Argentina and I've been living in Europe the past 18 years.
I never fitted in in most of the roles society expects from us and since a young age could not understand or fulfill many of these commands, not understanding why there was only one rule for everyone and why I was treated differently than the boys, starting my passion and quest for equality from a very young age.
After the creation of Longboard Girls Crew and the learning that came with it I discovered there was much more to what we've been told and realized the importance of the quantity and quality of female exposure. I slowly started dismantling a system I no longer believe in and I now work as a strong advocate for change. Our gender should not determine the things we're exposed to, encouraged to or expect from. There are many ways of living and finding our own happiness. It's important we're encouraged to find our own, gender-labeled and cultural-commands free.
I've found my life-path in Contribution and I'm excited to bring the joy, empowerment and self-confidence that skate and longboarding brought to my life to those who need it the most, partnering up LGC with Associations around the world though our NGO Longboard Women United.
I love board sports (surfing, skating, longboarding, snowboarding, wakeboarding), gender equality, drinking tea, women related issues, animals, playing drums, nature, dismantling the system and eating cake. Not necessarily in that order.
I'm also into unlearning most of what we've been told and learning them in new ways. The change starts in us. 
Hola! Soy un ser humano que habita en el Planeta Tierra. Nacida en Argentina, de descendencia Armenia y viviendo en Europa hace 18 años.
Nunca encajé en la mayor parte de roles que la sociedad impone y desde pequeña me costó satisfacer esos mandatos, sin entender por qué había solo una norma para todo ni porque me trataban de manera diferente que a los niños. Así que mi pasión y búsqueda por la igualdad empezó desde muy joven.
Después de la creación de Longboard Girls Crew y con el conocimiento y aprendizaje que la experiencia trajo consigo descubrí que existe mucho más de lo que nos han contado y entre otras cosas comprobé la importancia de la cantidad y calidad de exposición femenina. Poco a poco empecé a desmantelar un sistema en el que ya no creo y me convertí en una fuerte promotora y defensora del cambio.
Nuestro género no debería determinar a lo que estamos expuestxs, incentivadxs o lo que se espera de nosotrxs. Hay muchas formas de vivir y encontrar nuestra propia felicidad. Es importante que nos animemos a encontrar nuestro propio camino sin condicionantes externos o culturales.
Yo he encontrado mi felicidad y camino de vida en la Contribución Social y con muchas ganas llevo de manera activa la alegría, el empoderamiento y la autoestima que el skate y el longboard trajeron a mi vida, a aquellos que mas lo necesitan, asociando LGC con asociaciones de todo el mundo mediante nuestra ONG Longboard Women United.
Me encantan los deportes de tabla (surf, skate, snowboard, longboard, wakeboard), la igualdad de genero, tomar te, los temas relacionados con la mujer, los animales, tocar la batería, la naturaleza, desmantelar el sistema y comer tartas. No necesariamente en ese orden.
También me gusta desaprender casi todo lo que me han enseñado y aprenderlo de nuevas maneras. Creo que el cambio empieza en uno.