Skate United – The Netherlands / All Europe
Your country is United States so currency auto changed to US Dollars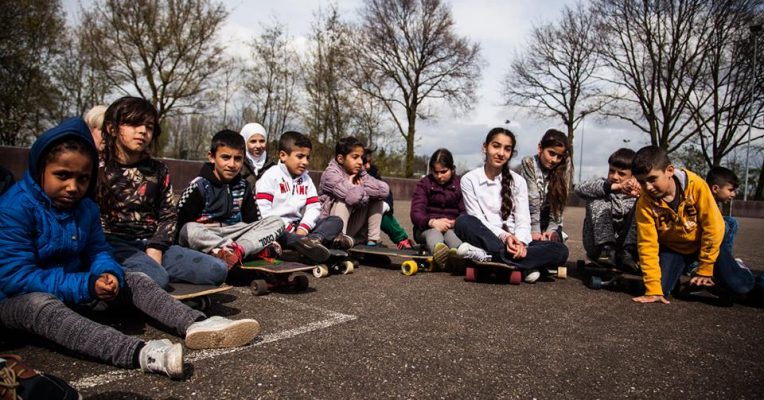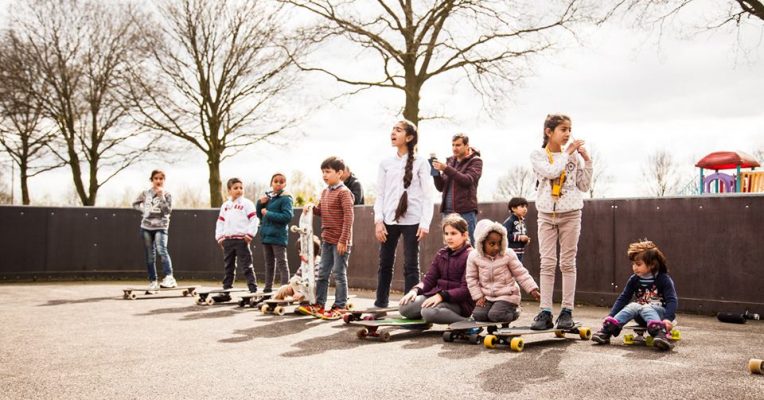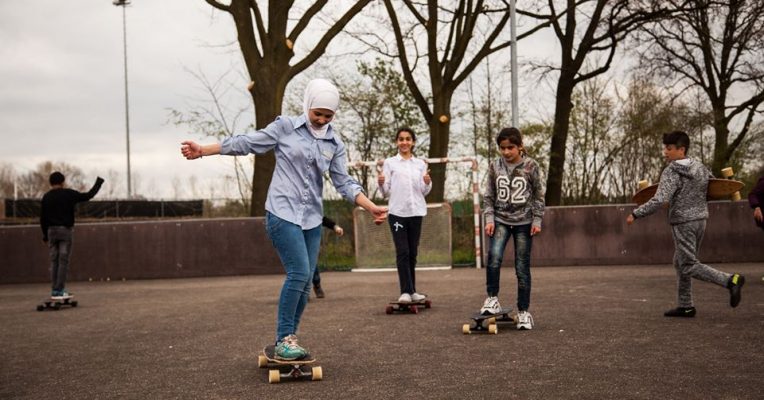 Skate United is a non-profit project aimed at Europe's migrant crisis. They use skateboarding/longboarding to bring joy and life lessons to refugee children. Showing these war torn lives that they can always be apart of the skateboarding community.
It all started in October of 2015 when Downhill Skateboarding Champion James Kelly was invited by UNESCO and RIGHT TO PLAY to Lebanon to host skate sessions in Syrian Refugee camps. There he saw the extent of escapism and bonding power skateboarding could offer first hand. No one had seen these kids so happy in months. Just a simple skateboard offered them an escape, something all skaters can relate to. The children and him shared in this experience a few weeks before their home got hit by a suicide bomber. This experience inspired James to create Skate United.
Their goal is to host sustainable weekly skate sessions across Europe's migrant and refugee centers and to build a sustainable skateboarding assimilation program across Europe.
Help us making it happen!
"Everywhere I go I see the unique power of skateboarding/longboarding bringing people together." – Founder James Kelly
Skate United es un proyecto sin animo de lucro enfocado en la crisis de migración Europea. Por medio del skate y el longboard traen alegría y lecciones de vida a niñxs refugiados. enseñando a estas victimas de guerra que pueden ser parte de la comunidad del skate.
Todo comenzó en Octubre de 2015 cuando la UNESCO y RIGHT TO PLAY invitaron a James Kelly, Campeón de DH Skateboarding a un campo de refugiados Sirio a dar clases de skate. Allí fue testigo del enorme poder que el skate tiene como vía de escape y unión entre los seres. Nadie había visto a esxs niñxs así de felices en meses! Una simple tabla les ofrecía escape a una situación tan complicada.. sentimiento que resuena en todos los que practicamos este deporte. Poco después de compartir estas experiencias, las casas de estos niños fueron bombardeadas. Esto inspiró a James a crear Skate United.
Su meta es ofrecer sesiones de skate semanales en todas las ciudades Europeas donde haya campos de refugiados e integrar este programa en todo Europa.
Ayúdanos a hacerlo realidad!
"Allá a donde voy veo el poder único que el skate y el longboard tiene para unir a la gente." – James Kelly, Fundador de Skate United.