What a real skate trip with the girls look like…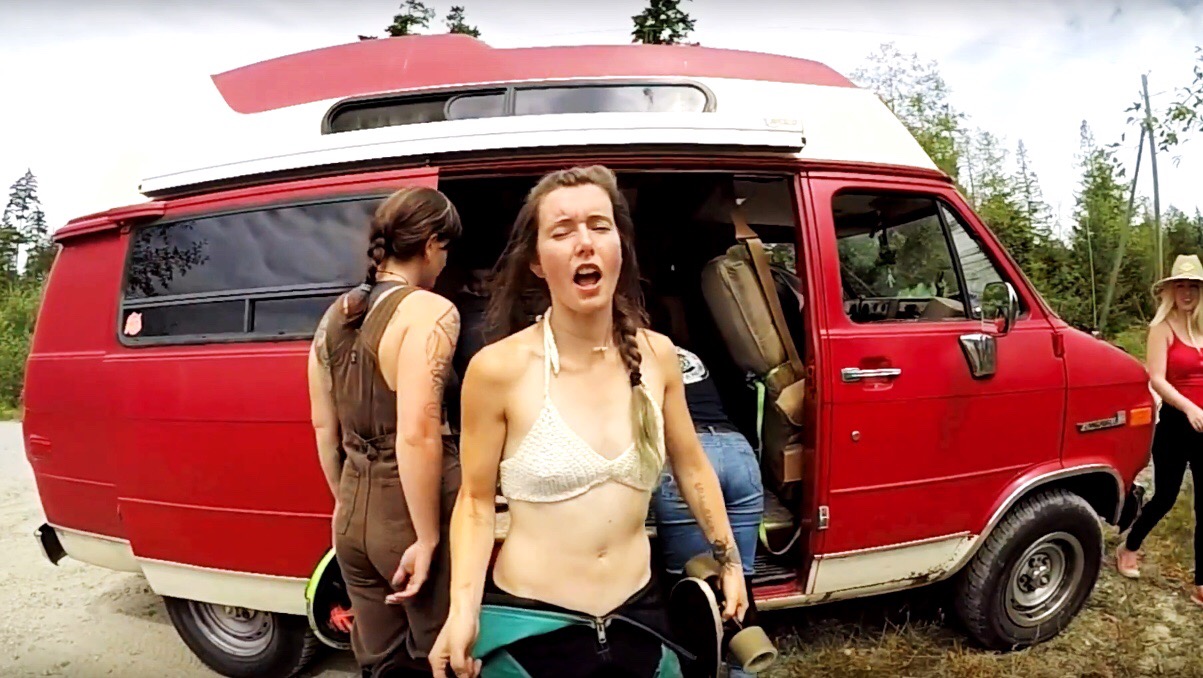 When "Gnarly" Charlie invites you to the Sunshine Coast, you can't say no. So I brought a couple Fraser Valley babes with me, and we hit up the coast for an unforgettable weekend.
Sara Schmidts is a coast local along with Charlie. These ladies are a pleasure to skate with & they also rip down this hill! Polya, Eleanor & I packed up the car, took the ferry, and drove out to what we call "The power lines".
We pitched our tent's and got some much needed sleep for what was in store for us the next day.
Jakes Rash is iconic in the Coast Longboarding scene here on the West Coast of Canada. For those who don't know, Coast Longboarding was founded by Bricin "Striker" Lyons off unemployment insurance back in the early 2000's (I think). Bricin grew up in Pender Harbour with his friends who are known all over the world as "Team Green". They sparked the stoke here, and have continued the stoke for many years. Hosting events, and even running the "Crib-bomb Tours" where you pay a fee depending on the trip where you get all the beer you can drink *THANKS CARIBOO BREWING*, warm place to stay, Bricin as your personal tour guide, as well bombing all the highways along the way.
Danger Bay & Jakes Rash has been the bedrock event for Bricin, and has been celebrated for 17 years during the May-Long Weekend! It's one of the longest running events we have here in British Columbia and I hope to see you there next year!
We spent a solid 8 hours shredding this hill. If only the days could be longer. We are just like any other girls, we chat about boys, we enjoy the occasional bottle of wine and cheese, we laugh at fart jokes (I hate to admit it), and we just like to have fun. Simple as that.
No competition, no stress; just friends enjoying each other's company while we hit speeds up to 50km per hour and touching butts for fun.
Enjoy the recap! I hope to have more girls to invite to this next year! We plan on making this an annual event, so if you're interested hit me up!
Big thanks to Heidi Murphy for shuttling us and closing down the road at the bottom so we could FULL SEND IT!
Check all of Dizzy's adventure chronicles HERE!