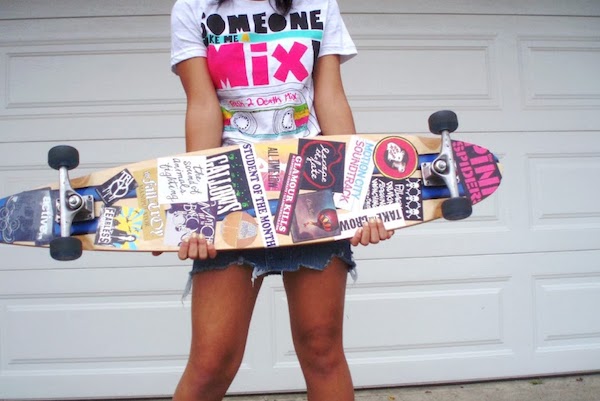 Are you an expressive person filled with creativity and want to release it into the world? Creating custom products like stickers, decals, and clothing is an awesome way to show off your uniqueness while rocking DIY items. Here are some of the things you could do:
Stickers
Custom stickers are a great way to put your favorite art or quote on pretty much anything and anywhere. Whether it's a simple digital version of your personal signature, a cool quote like "Girls who ride" or a photo of someone that inspires you… the options are endless. You can create stickers about causes you're passionate about, like women's rights, equality or environmental issues to raise awareness about your passion and activism.
Decals for Longboarding
One super fun project is creating your own unique longboard. You can print a bunch of cool stickers (the more variety artwork you have, the better the stickerbomb will look) and completely cover you board in a plethora of self-expression. You could even print a custom die-cut decal and make your own unique longboard skin!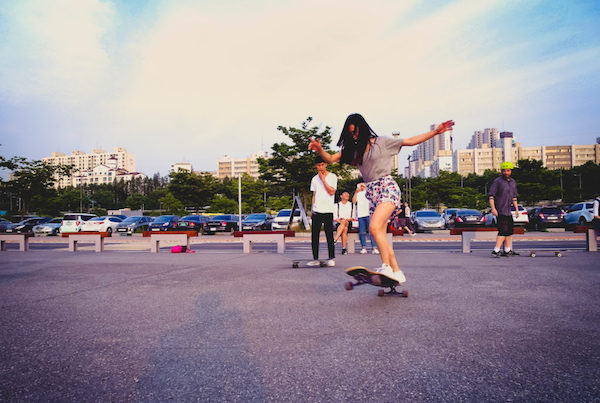 Custom Apparel
Who doesn't love crafts? Custom apparel is a super fun way to personalize your wardrobe – all you need is some plain tees, hoodies, or sweats, and some custom iron-ons or patches. We all know how fast skate & longboarding can take a toll on our clothes and how quickly they rip so this is a great way to express yourself without spending bank on new items.
If you're looking for inspiration, print up some art you love to make custom graphic tees (it's always a good idea to support local artists!), or print up some of your own digital art to show off your talent. Do you have a crew? Make some squad apparel for you and the gang. Personalized gifts are the best.
Love to thrift? You can even head down to your local thrift store, grab some previously loved jeans or denim jackets, and make some old apparel new again with custom patches! Patches are also great for covering up small holes in that piece of clothing you can't bare to part with yet.
Time to get expressive! Go have some fun with custom products & your uniqueness.