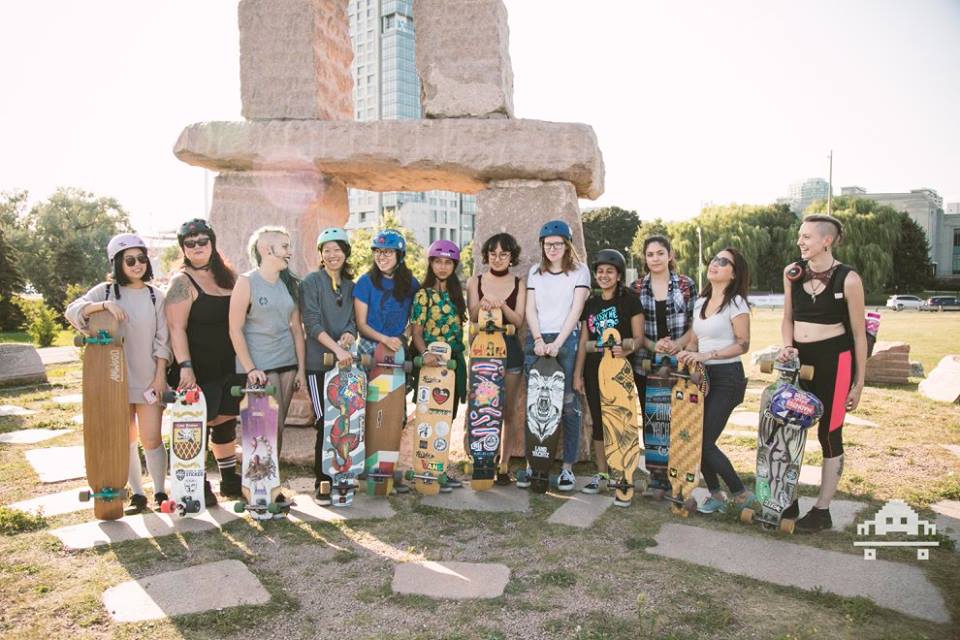 That time of the year!
FUBU
is back and this time we've got ourselves a double date.
Toronto – August 25-26
Toronto Girls Longboarding
and
Longboard Girls Crew Canada
will be hosting FUBU 7, an all women's, trans and non-binary longboarding weekend in downtown Toronto on
August 25th and 26th
. Last year we were lucky enough to get your support and we were wondering if you would be interested in sponsoring the event once again this year.
– Hosted by ladies to encourage and support women, trans, and non-binary riders of all levels in the Toronto skate scene
– Attendees come from all all over Ontario as well as the U.S.
– 2017 event had 40 attendees
– Saturday: sunset cruise and a party
– Sunday: beginner and advanced slalom, time trials, a push race and a dance contest
In the meantime, watch last year's event. Seriously, one of the most fun events of the season. And we mean worldwide.
Vancouver – August 17-18-19
FUBU is a For Us By Us event – meant to spread the stoke and encourage other women, trans, non-binary folk to come out to skate, party, and race together. This entire event is beginner friendly so if you have a longboard and you are looking for other ladies around Vancouver to skate with, this is a great event for you to attend!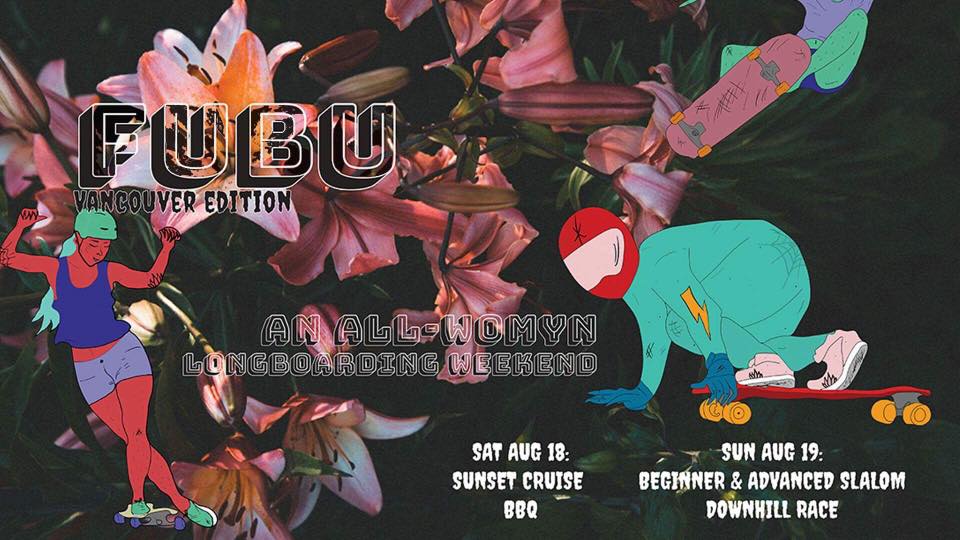 If you plan on participating, please fill out this form: https://goo.gl/forms/yXiCYB8SeBjXR8K73
FRI AUG 17: Learn to longboard dance session at 6:30pm (Science World next to the playground)
SAT AUG 18: Mellow sunset seawall cruise at 7PM, BBQ
SUN AUG 19 : Beginner/advanced slalom race, DH race, raffle and awards. Meet up at 1pm.
*HELMETS ARE MANDATORY*
Both events will take over our LGC Instagram account, live stream and upload stories. We can't wait!