We're still in shock about the news. On Sunday night during Philippines biggest longboard event, the VLT (Visayan Longboard Trilogy) riders Lorraine Ramirez & Nikki Piñero, aged 17 and 21, were both stabbed to death by a male rider with unaddressed mental health issues and under the effects of LSD. Nikki was also 4 months pregnant.
LGC New Zealand Ambassador Elissa Mah was attending the race in Philippines and reports that this happened  inside the house they were all renting, at an unofficial campsite with no organisers, security, or marshals of any sort and was out of the organisers' control. You can read her full post HERE.
It's hard to understand this tragedy and we can't but feel the need to comfort each other up in these extremely hard circumstances. Please take a minute to send love and light to Lorraine and Nikki's family and friends as well as to all the longboard community worldwide, gathered in love due to these tragic circumstances.
The United Skate Shop put together this video of Lorraine with all her longboard accomplishments:
Lorraine and Nikki, you will never be forgotten.
A fundraise has been set up to support Nikki & Lorraine's families. Please support if you can: https://www.gofundme.com/donations-for-nikki-lorraine
Love everyone, hold you loved ones and everyone around you tight. Let's be the light that shines over this tragedy.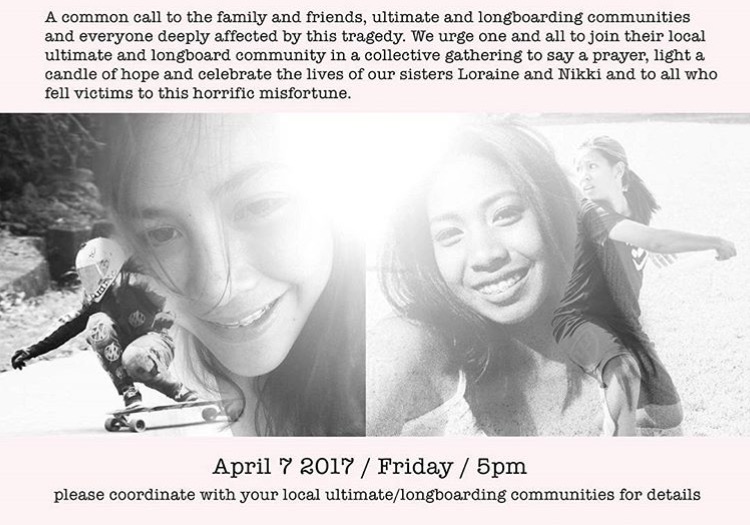 Forever with us, ladies