Yesterday July 26th the Vans Park Series took place in Huntington Beach, California. The inaugural Vans Park Series establishes the premier global points ranking system for Men's and Women's in the park category, so the top 10 qualifiers from yesterday out of the 33 riders invited from all over the world are going to Malmo, Sweden for the World Championship.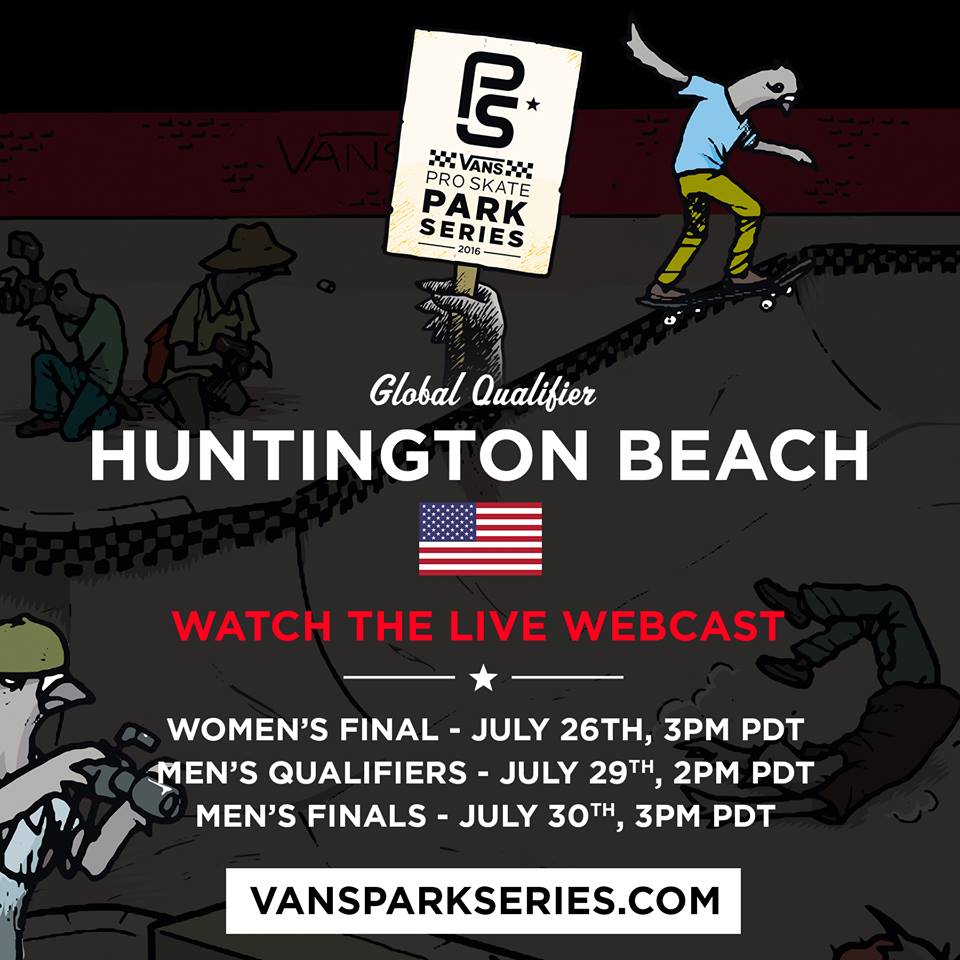 The qualifying runs were fire! You can watch the replay of the full event clicking HERE, totally worth it. The 10 girls who made it to the finals gave their best in each of the 4 runs they had but American Hanna Zanzi blew own minds. After 7 years away from skateboarding, she came back one year ago and back to competing on this event. She's rad af and pulled off tricks never seen in this competition, bomb-dropping in the deep end or blunt to finger-flipping like a boss. Hanna's runs yesterday were killer and earned her 1st place in the podium and a U$D10.000 prize. Watch her winner run:
Yes, that ruled. The top 10 qualifiers and riders going to Malmo to compete for the World Championships are: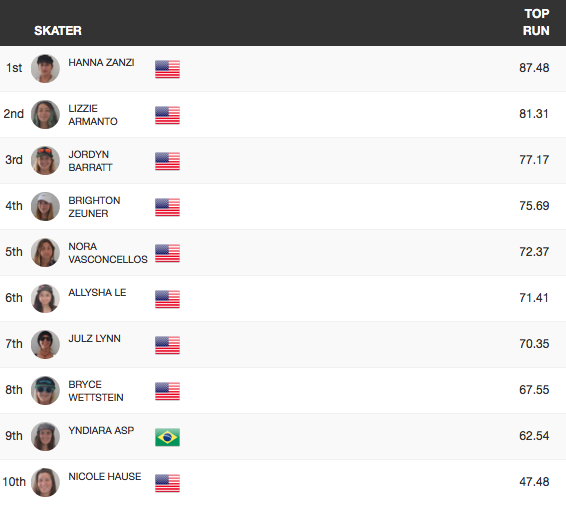 We love seeing women skateboarding and stepping up the game. Lizzie, Nora, Alysha & Nicole were also trying out rad stuff and absolutely killing it. Brighton who finished 4th is only 12 years old as well as Bryce Wettstein who finished 8th. Are you serious? 7 year-old Sky Brown didn't make it to the finals but still gave her all… 7 years old!
Jordyn Barratt who finished 3rd also competed in the Super Girl Pro during the weekend becoming the first woman ever to be invited to the surf & the skate competitions… Jordyn, winning at life!
We're stoked on Women's Skateboarding and you should too.
Now go skate!