LGC USA ambassador Possala Wang has been working on a rad event that includes Georgia's OPEN -by Daniel Etura– premiere on Sunday August 2nd! Check it out: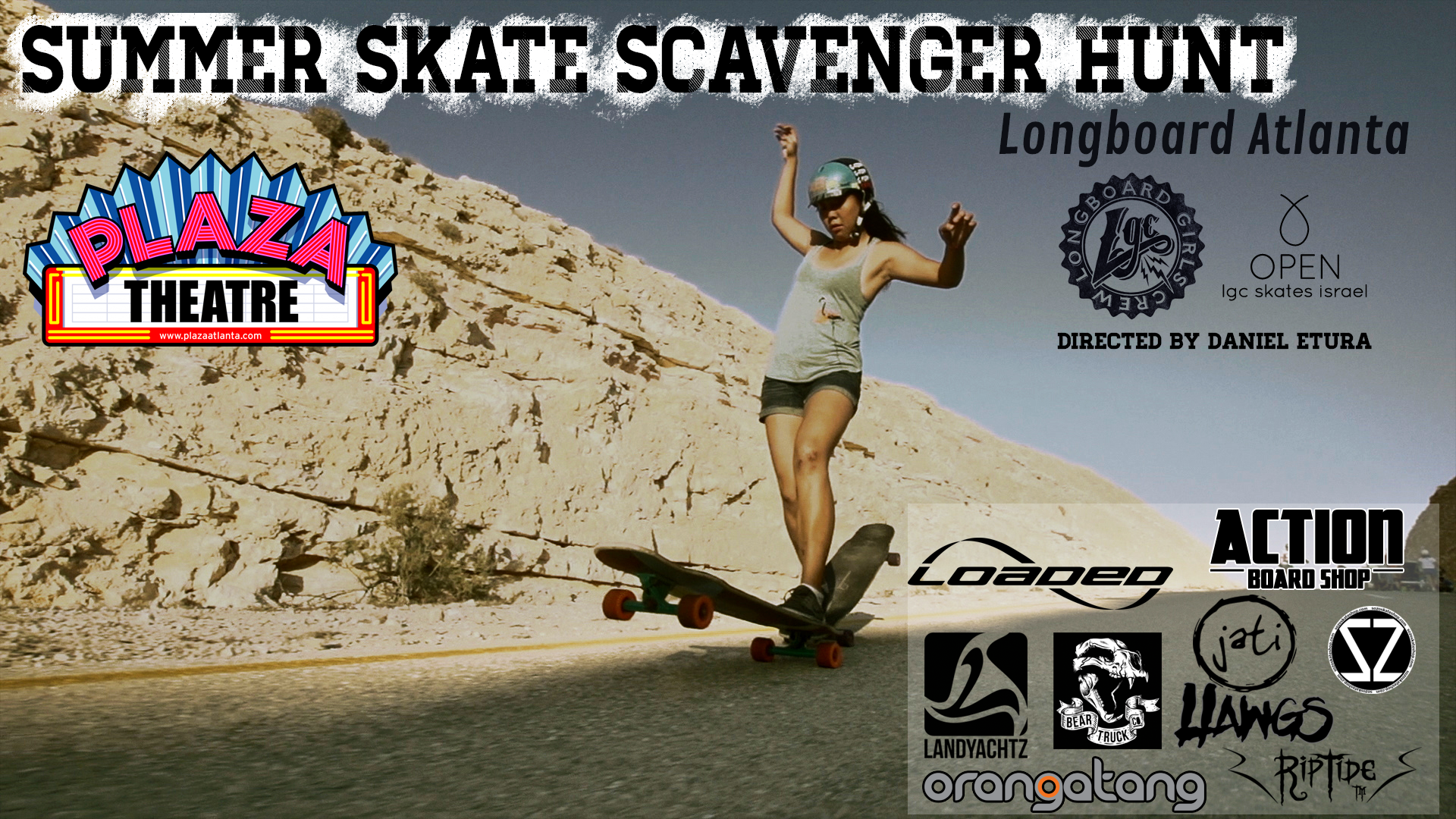 Welcome to the LBA x LGC S.S.S. Hunt! Longboard Atlanta and Longboard Girls Crew is working together to bring you a fun scavenger hunt at Piedmont Park and the Beltline area. But FIRST! We'll do a LGC Open movie showing before the festivities at Plaza Theater on Ponce de Leon Ave Ne near Highlands Ne
This scavenger hunt is open to the public and not restricted to just Longboard Atlanta members! Invite your friends and family. Everyone can participate, no skill level required. The point of this scavenger hunt is to bring everybody together for a day of skate and some fun times. I also encourage you to bring out a female friend who skates. I know you're out there!
With your own camera (camera phone is sufficient), you and your team will skate around certain areas of Atlanta that we will map out for you to complete a list to earn points. Upload the pics/vid on your instagram and tag #LBAhunt2015 and your team name so we can tally your points. If you don't have an instagram account, you should! It's 2015. If you feel like it, you can make one for the scavenger hunt.
Prizes will be awarded to the top 3 teams with the most points. Participants can sign up in either teams of 2-5. It's 10$ to participate in the scavenger hunt. You must have a board and helmet (safety!) If you'd like to register your team before hand, please message Possala Wang.
Itinerary:
9:00am: Movie Starts! Meet at Plaza Theater and head upstairs.
11:00am: Meet at Piedmont Park for shreddage =D Registration starts
11:30am: Skaters set loose!
1:30pm: Skaters return to tally points up
2:30pm: Award Ceremony
Register on the Facebok event here and check all updates. Have fun everyone!