Longboard Girls Crew Chile is hosting the first Girls' Meet & clinic of the year!
Check out this rad video-flyer inviting all Chilean riders. Good job ladies and have fun!
Longboard Girls Crew Chile ha organizado su primera quedada y escuelita del año!
Chequear el video-flyer invitando a todas las riders Chilenas. Gran trabajo chicas y a divertirse!
Nos vemos el sábado 4 de abril en el spot Rojas Hill, Las Tinajas #6000, La Florida. Confirmad asistencia en el evento de Facebook aquí.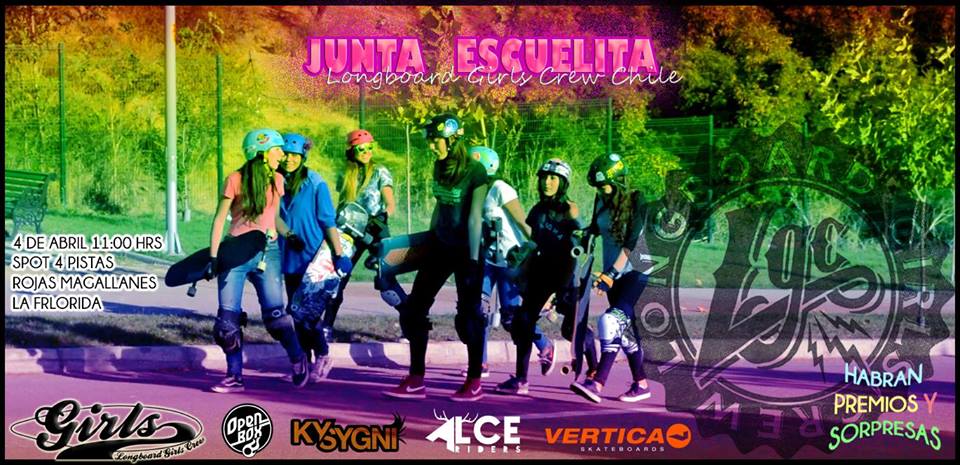 cronograma
*sujeto a cambios*
11:00-12:00 instalación y recibimiento
12:00-12:30 tips de set up
12:30-13:45 separación según modalidad y comienzo de clases
13:45-14:45 break
14:45-15:00 Demo Riders chilenas
15:00-17:30 continuación de actividades
18:00 Entrega de premios
*el uso de protecciones es obligatorio*
¡Las esperamos a todas!