The current IDF Downhill World Champion and all-around amazing soul Elena Corrigall takes over longboard media being beautifully featured in Skate Slate TV with a rad video & taking the cover of Concrete Wave Magazine.
Not only she pushes herself and the women in the sport getting competitive in Open categories but she's also concerned on making a strong, positive impact in other peoples lives. That's one of the many values we share and makes Elena an outstanding role model.
Elena also just got the cover of Concrete Wave Magazine's new issue with some rad photos and an amazing interview done by Katie Neilson.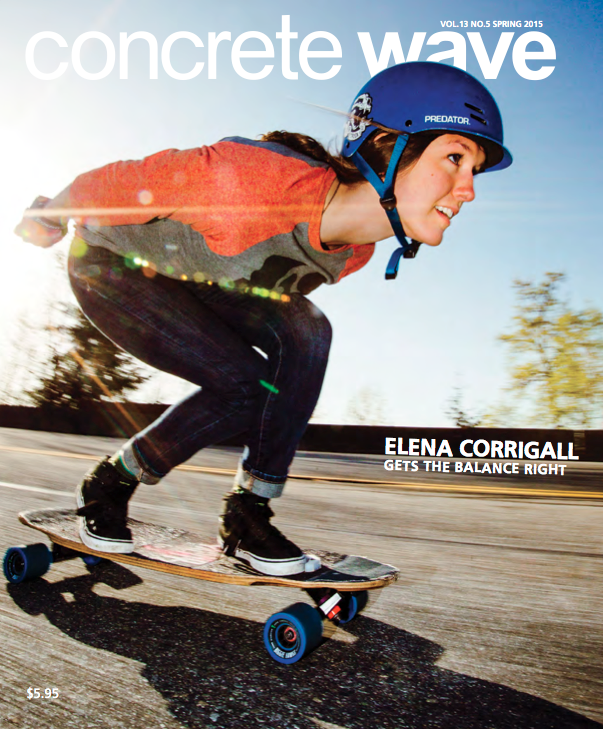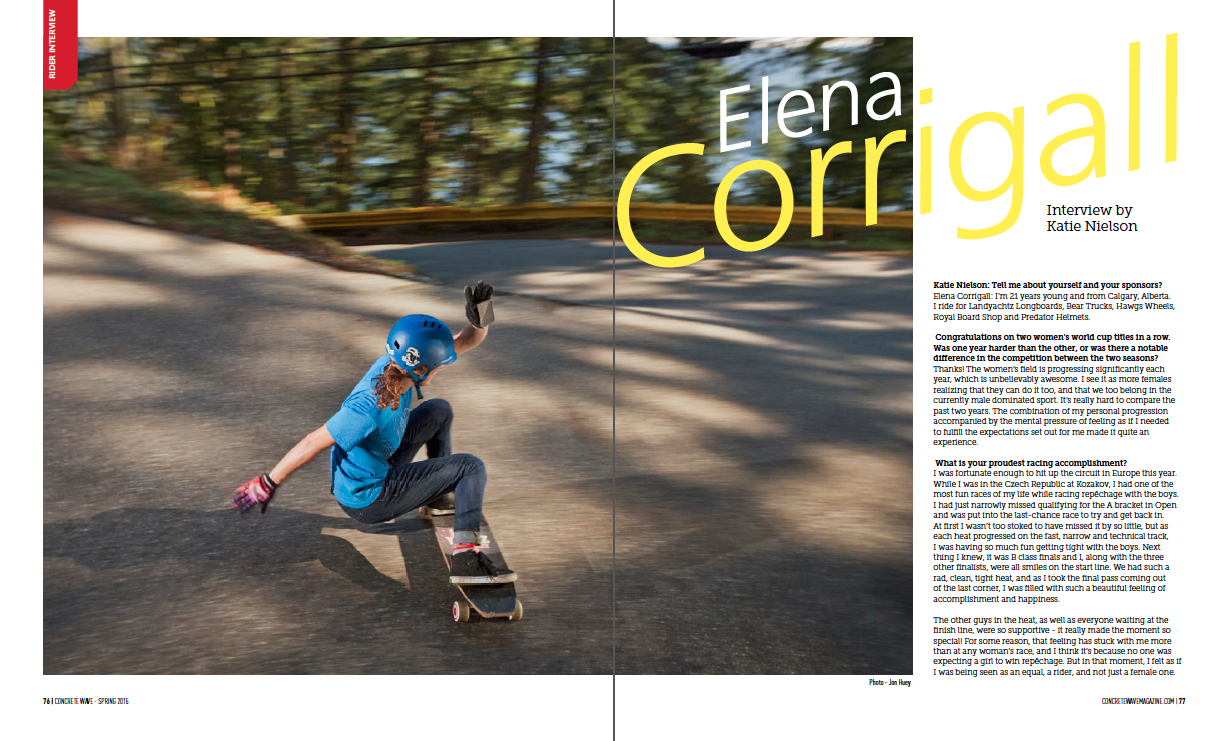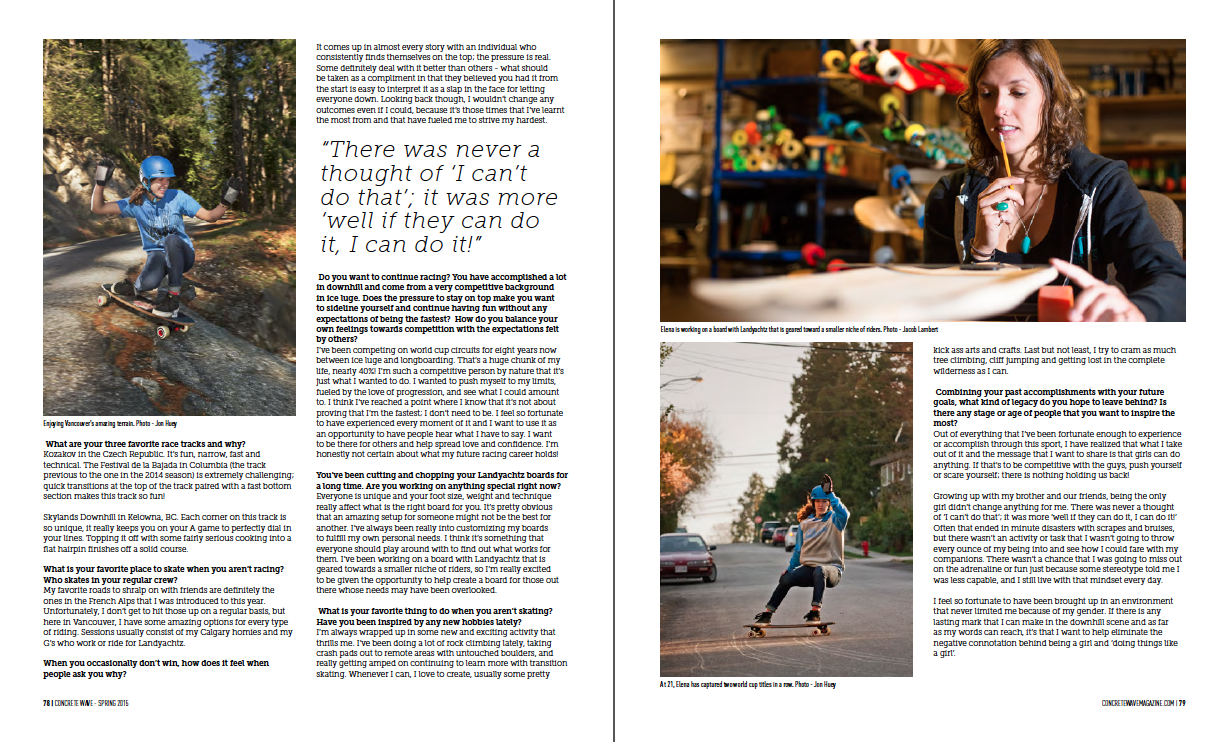 Elena, we absolutely love you. Keep rocking, pushing the limits and inspiring the world!