We're stoked to announce the Norwegian premiere of OPEN on March 15th hosted by GAIA, an all-female group who encourages women to peruse their passions. Longboard Girls Crew Norway ambassador Lorenza Walker is co-hosting and organizing the screening and our fabulous OPEN rider Ishtar Bäcklund is joining them! LGC Norwegian ambassadors Bjørg Kristine Jensen & Kari Havnevik will also be there. YES!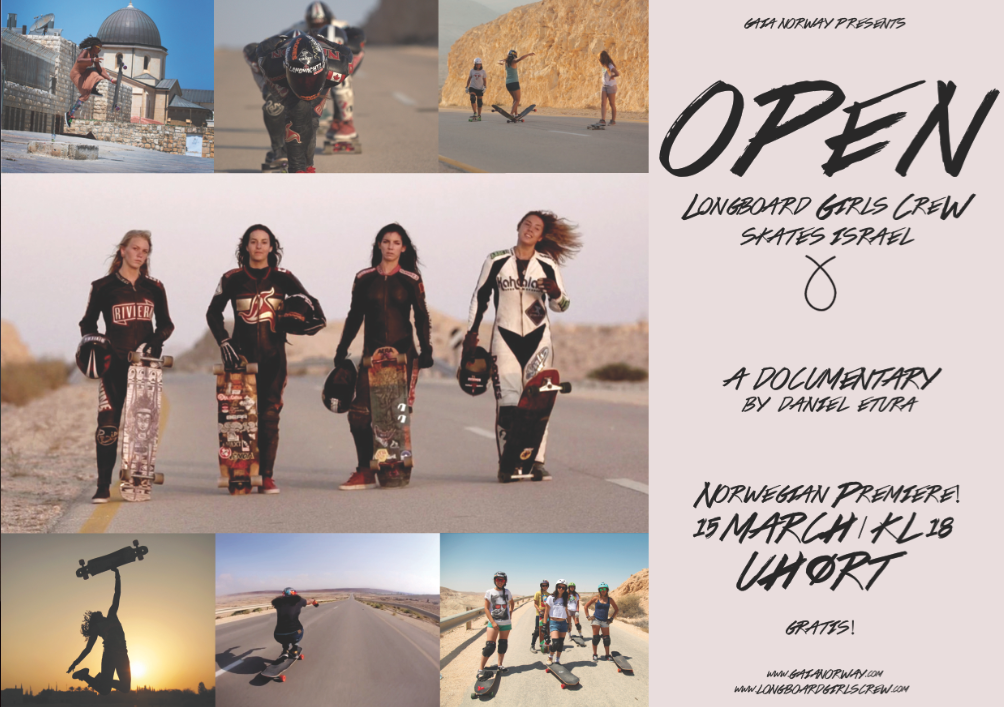 As said the date is on Sunday March 15 in Uhort: Torggata 11, Strøget, Oslo, Norway. Check the Facebook event and confirm assistance here. The event starts at 6pm, the movie screening at 7pm and the entrance is FREE.
GAIA will also introduce Norway's new all-girl skate course (Gaia City Bombers) for anyone who wants to spend the spring and summer learning how to shred. So this evening is all about Female stoke but everyone is welcome to be part of it! There will be popcorn, opportunity to buy beverages and stoked girls.
After the viewing you will get a chance to talk to the girls about Gaia City Bombers, Longboard Girls Crew and the plans for the GCB Crew. You will be able to register for the skate courses during the evening.
SEE YOU THERE!