YES! It's time for the Swedish screening of  'OPEN – lgc skates Israel' by Daniel Etura. OPEN rider and LGC family Ishtar Bäcklund is putting the screening together along with OPEN sponsor Kahalani shop.
Collaborating with the female Royal Swedish Roller Derby crew who will be showcasing a short film preview of their own, we invite you to join on a fun night with strong feminine spirit at BIO RIO in Stockholm on March 5th at 19.30.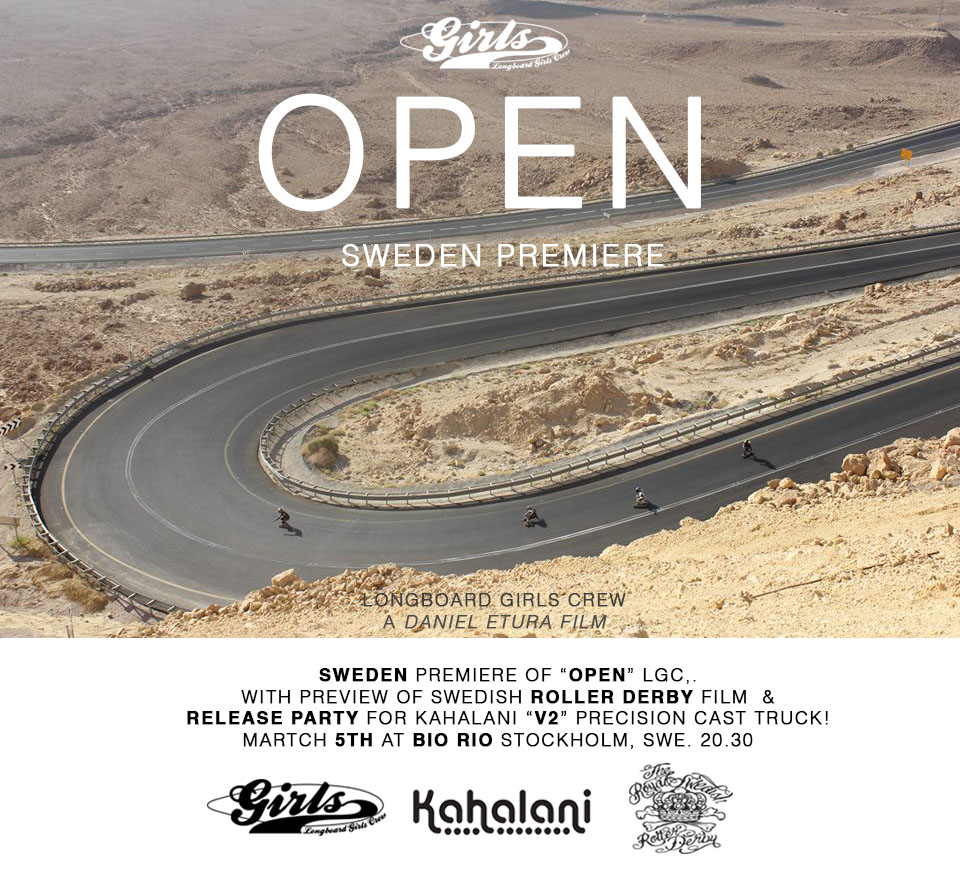 To add some frosting on top of it all, Kahalani is holding their release party for the new Kahalani "V2" Precision Cast truck that same night! So get ready for a fun night packed with action and good vibes. For more info, confirming assistance and updates check the Facebook event here.
Bring your smiles and come celebrate the start of a great season with us!