We're stoked to announce that Longboard Girls Crew Venezuela is hosting the Venezuelan OPEN Premiere, held in the amphitheater of El Hatillo, Caracas on February 7, 2015 at 6:00 pm. The entry is FREE. For all info check the facebook event HERE!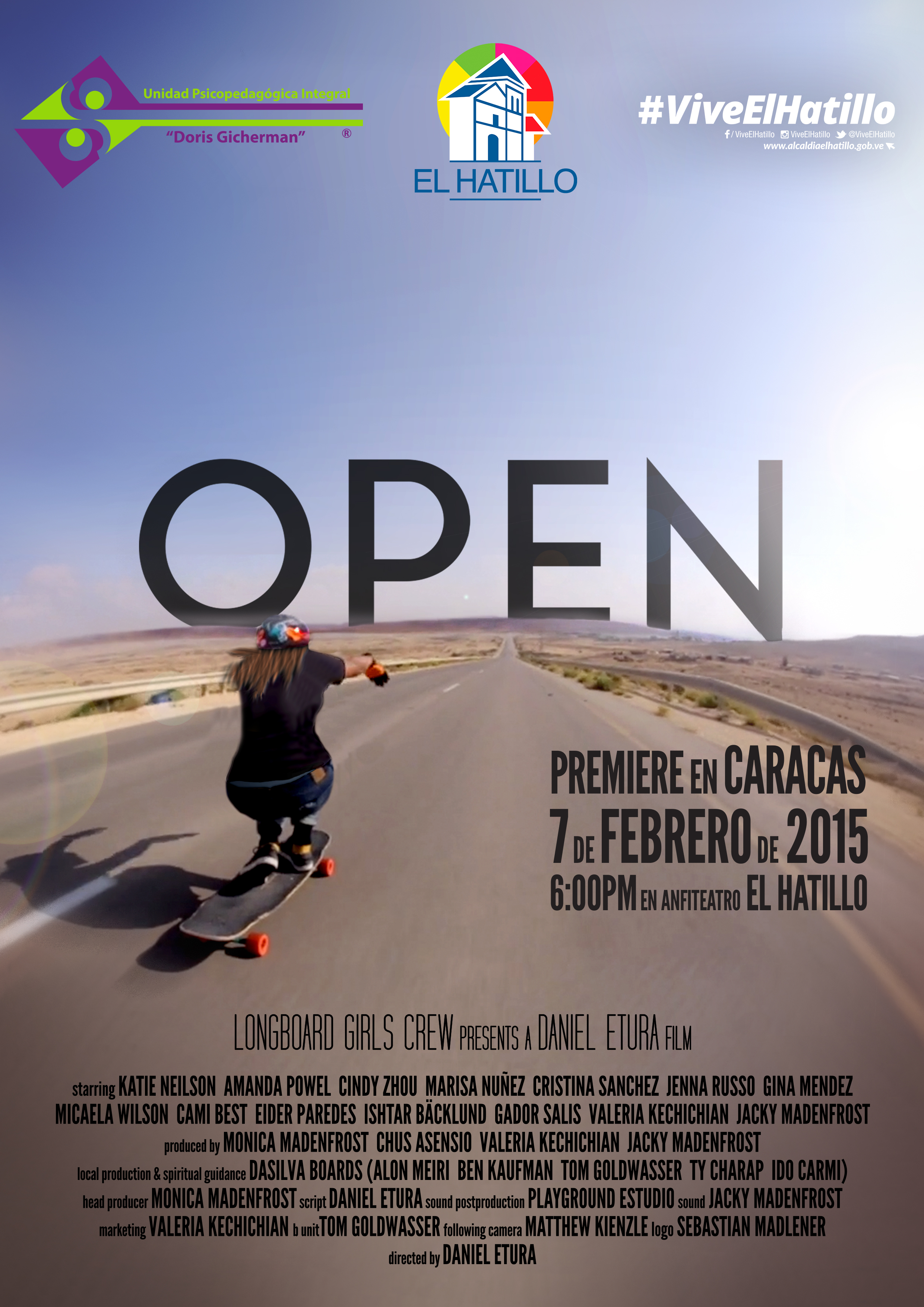 This premiere has a special meaning for the OPEN crew, as 4 members of the Staff behind the movie are originally from Venezuela: Daniel Etura, the film director; Monica Madenfrost, head of  production; Nerio Gutierrez, post production sound and Jacky Madenfrost, Longboard Girls Crew founder & producer.
Jacky and other LGC riders will be there to host the event. Are you coming?!
Big thanks to Unidad Psicopedagógica Integral, Angel Zambrano (curator), Daniela Gomez and LGC Venezuela's ambassador Oly Joplin for organizing the screening. Without their kind help, this event would not have been possible. Thanks!
See you there!