As you may already know, the Israeli and German premieres of our new movie 'OPEN – lgc skates Israel' directed by Daniel Etura are happening this week!
On Friday 16th our Dasilva Boards brothers are hosting the premiere in Ramat ha sharon at the Kochav theatre. For all info on the event go here goo.gl/yJwMpe. To get tickets please go here goo.gl/KBGc5e. Ben, Alon, Tom and Ido will be there hosting a movie that could not have happened without them. We love you brothers, it's gonna be epic!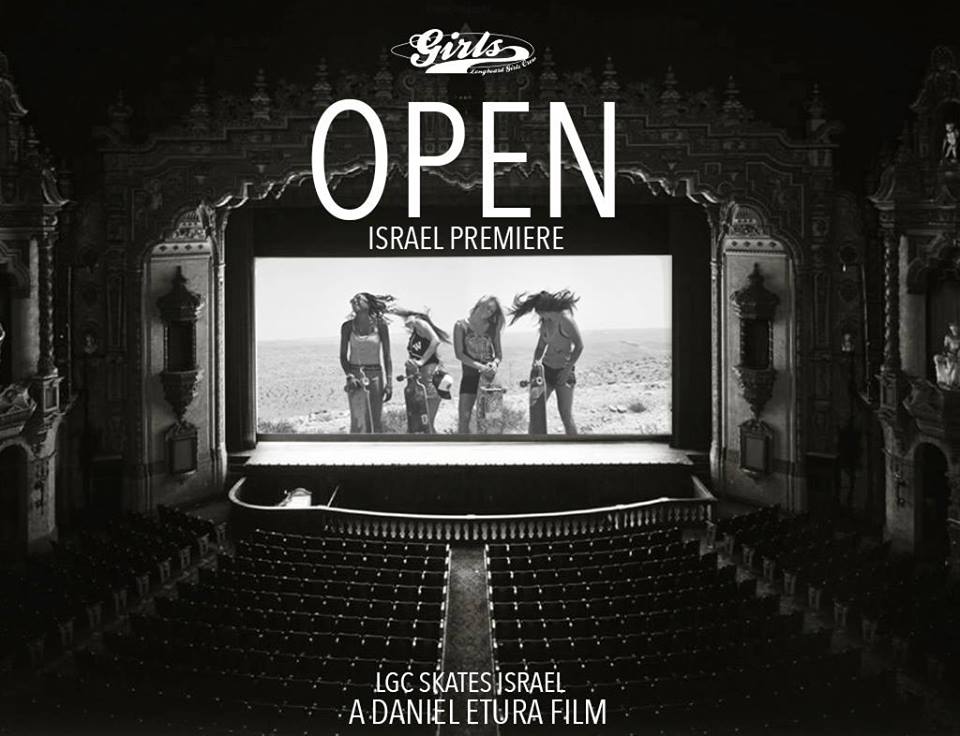 In other news, if you're near Germany our close supporter and OPEN sponsor Concrete Wave Skateshop Cologne is hosting the German premiere on Saturday 17th at 7.30pm in the Filmforum im Museum Ludwig in Cologne. For event info & tickets please click here. OPEN rider and Longboard Girls Crew Managing Director Valeria Kechichian is going along with many other European Longboard Girls. Hope to see you all there!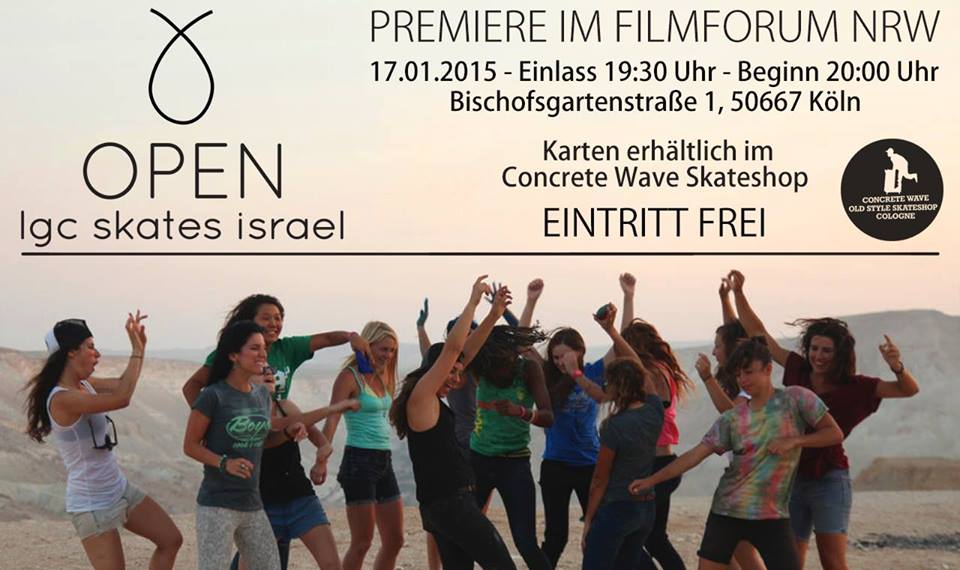 Big thanks to Dasilva Boards and Concrete Wave Skateshop Cologne for the love and support before, during and after the making of this movie. You both know we couldn't have done it without you!
STAT TUNED FOR MORE OPEN PREMIERES HAPPENING WORLDWIDE!
Open Official Trailer from Longboard Girls Crew on Vimeo.
Open 2nd Trailer from Longboard Girls Crew on Vimeo.