A review by Ayumi Oride, Fifer Figueroa and Anna-Selina Kager. All photos by Fifer & Ayumi. 
It was that time of the year again, when our friends from the most stunning island nation eagerly await us to skate their best hills with them. The Visayan Longboard Trilogy was back for the 5th time, and this time, the 3rd leg would be part of the IDF.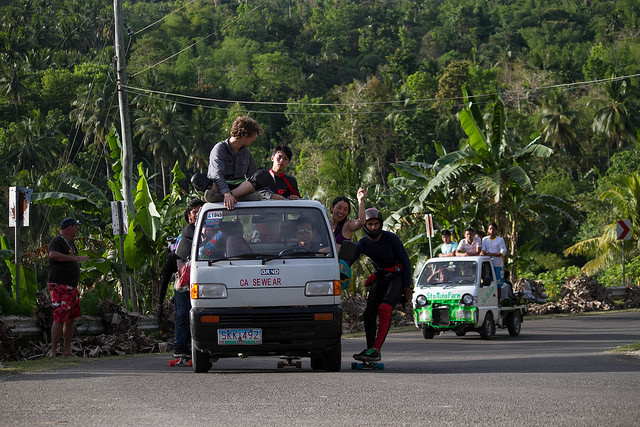 With only one thought in our heads "I gotta book a flight" the three of us scraped together our pennies and reserved some seats to the island province, Cebu, located to the east of Negros and to the West of Leyte and Bohol islands.
It's actually hard to start any kind of article on a skate event in the Philippines without cheesy words. The scenery there is just too beautiful and the longboard community is the most amazing and charming family you could find on this side of the globe.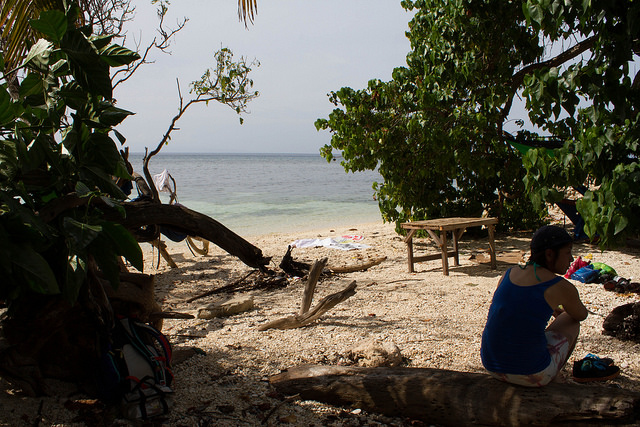 Honestly, this is how you have to picture it: The Philippines is THE downhill skate paradise in Southeast Asia. If you ever travel to South East Asia with your board, go there!
The 1st leg of the VLT was held on Siquijor island, a small island in the South of Cebu. We reached the campsite very late at night. So Deen (Sickboards, Rayne), Nadim (of KNK fame), Jonas (skatescout.com) and I (Anna) were tired from travelling, but super excited to see Siquijor by day. The star-spattered sky already promised some more breathtaking moments in upcoming days.
Our campsite was located on the beach right next to an Australian bar, which truly lived up to its name 'Get Wracked'. You can imagine the after skate parties there.
In this part of the world, we camp/sleep in a hammock between palm trees. No need to rig up tents and sleep on hard ground. You would literally be hanging out in paradise.
We skated two tracks in Siquijor. One was about 30 minutes by motorbike further south from our beach, the other one was 20 more minutes on our bikes and was near some beautiful waterfalls and the ancient San Isidro Labrador Church in Lazi.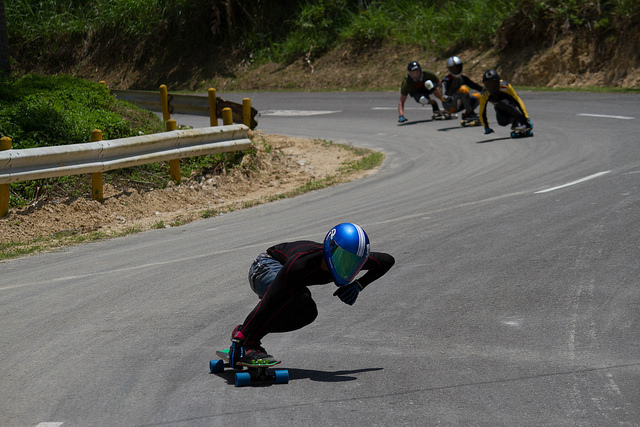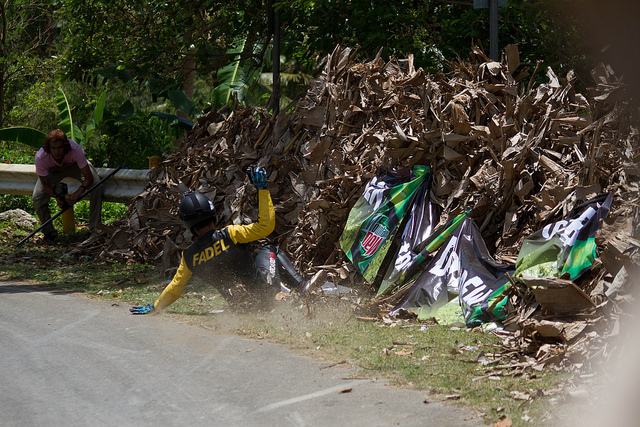 Two nasty crashes unfortunately tempered my mood on Siquijor, but big girls don't cry. Watching others was actually more painful than my wounds. So I gritted my teeth and joined the guys for the last run, to at least appease a little bit of my hunger.
Starting at a clearing, the track led through a few smooth corners along palm tree patches and a faster right turn, which wiped out all the ones who took the late apex. Fun to watch, but my hand and mind didn't allow me to take it with full speed.
The second track in Lazi was an amazingly smooth paved road hidden behind some cracked up dirt roads with a beautiful view of the ocean. Still wondering why they build smooth asphalt roads in the middle of nowhere here in Southeast Asia, but I'm not complaining.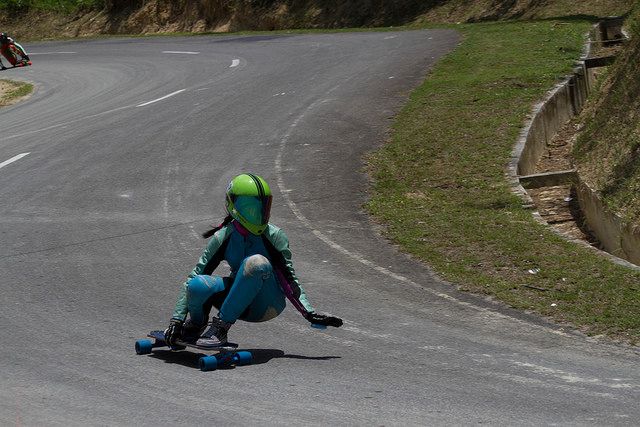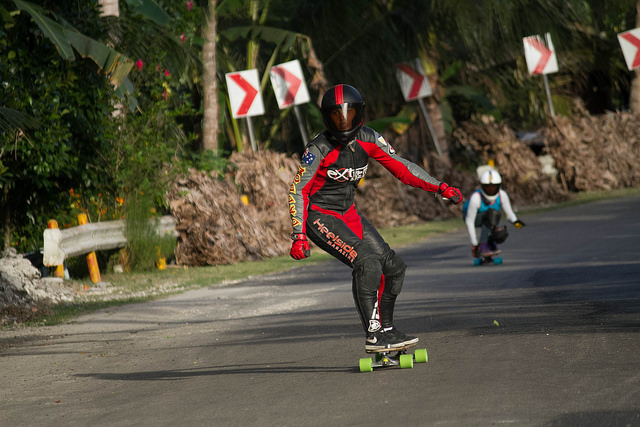 The road looked fun! But still, my hand was too sore and sidelined me again. As a consolation, I played juror for the slide contest in the middle section of the track and let this awesome kid Tboy win the competition, followed by Pedro and Dandoy. Pedro is still, and will always be my favourite though, just saying!
After only a few days, we had to leave the mystical island of Siquijor for another part of the VLT 2014. The Super Mango Skate Clinic organized by Patrick Switzer, the very charming and inspirational example for all female shredders at the VLT; Tamara Prader and the local "Datan Crew".
The clinic was held in a small town called Oslob, located in the south-east of Cebu island. Patrick's ideas was to take what he started during his trip through the Philippines last year further, a clinic to help local communities to grow leaders as well as to improve the skill levels.
The event course was a 7km long mountain road with lots of tight curves, cliffs and an amazing view over the ocean. The base of the event was set up at the top of the mountain so we hired a big motor taxi crew to commute riders from the city to the top of the mountain every day.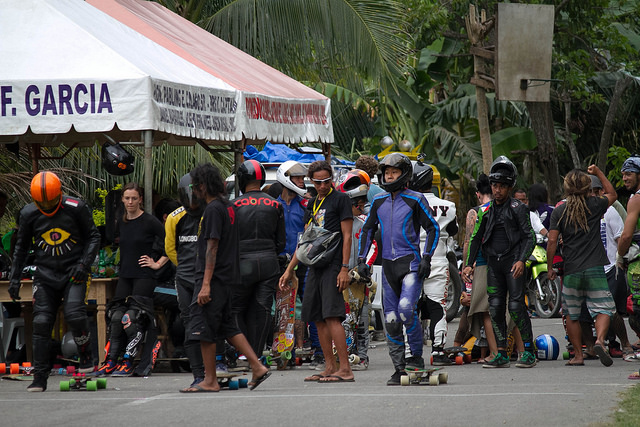 The day started with a rider's meeting with a big supply of mangoes for everyone. Then riders were divided into small groups by levels with one or two instructors. The idea was to start riding the hill by section and in the end of the event everybody get to ride the complete hill which turned out to be a great idea to enjoy this kind of long and technical road.
Tamara took care of the girls clinic with support of Maga MacWhinnie and Gemma Holland. They took us to the other side of the hill so that we didn't have to worry about boys coming down fast while we were skating. Many of the girls already could go fast but most of them were not confident on heelside/toeside slides, so we focused on brushing up those basics. The sun was cruelly burning us but the organizers had gallons of water at every 2 or 3 corners, so that we could stay hydrated. Everyone shredded hard and I was happy to see the girls getting better at sliding, some of them even made it for the first time and they were so stoked!
During the 3 day clinic, we also had an "ambassador training" which was based on the Loaded Boards Ambassador program. It was about reminding everyone that we are all ambassadors of a bigger Longboarding community who can lead people with good examples not only with skateboarding but as a better human being.
The 3rd leg of the VLT 2014 was held in Dumanjug, on the West side of Cebu island. This year the event joined the IDF circuit and became the first IDF race in all Asia. However, organizers still held the traditional race as well, especially for those who don't own leather suits and wanted to have an opportunity to join the race, which I think was a very nice idea. For many riders in the world, it is still difficult to purchase expensive equipment like leather suits.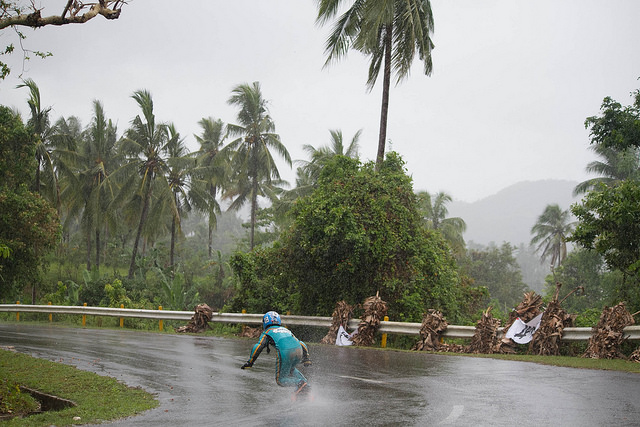 The traditional race was held on the 1st day. The course looked fun with two tricky left corners that turned out pretty hard to take. Last year's lady champion, Shan Diocera, had bad luck at her first practice run and crashed at one of the big lefty resulting in a broken collar bone. Such a bummer! But looks like she's getting better fast! The highlight of the day was that Mr. Brent "Dubes" Dubendorff and Francesca Rosario bought 50 ice creams for locals and riders! At the end of the day, Gemma got to be a very well deserved first place for the ladies.
Day 2 was supposed to be a whole day of qualification runs for IDF race but the transponder system screwed up in the morning so we just had practice runs in the afternoon which was actually better and more fun!
3rd day started very early for many of us because of the sudden rain pouring out before the sunrise and practically never stopped whole day. For lady's category only 7 girls ended up racing. In the first heat I raced with my two dear friends Tamara and Maya Fernandez from Manila. Maya and I raced pretty tight going back and forth, crashing each other. It was probably one of my favorite runs in the whole event and I made it to the final with Tamara, Cebu local Kara Urbiztondo and Gemma. We all went fast until the first big corner but I almost crashed while other girls went through it fast. I managed to get close to Gemma again but ended up in 4th place!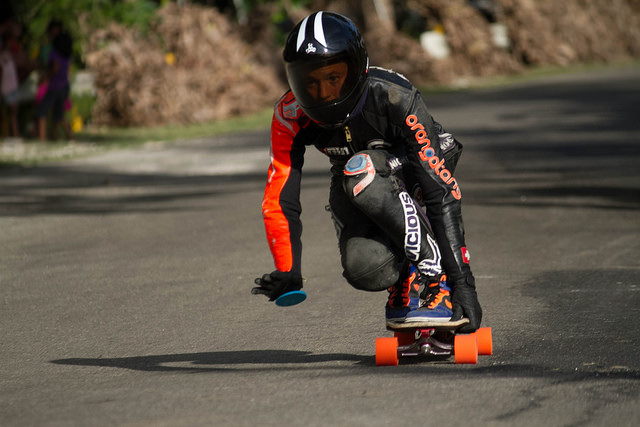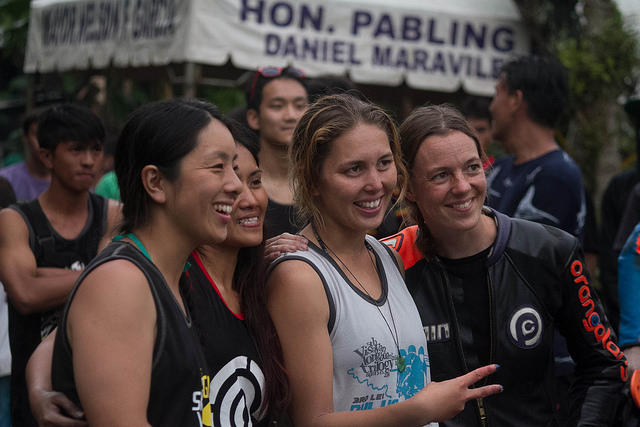 Ironically, the rain stopped right after the race was over, but stoke feeling was too high to bother us, not even with wet and heavy leather suits or water soaked feet. Best vibes for lovely rider Maga Mcwhinnie, who couldn't race because of a hard crash she had on day 2, but she was there with the biggest smile cheering us even though having broken foot fingers.
Thank you everyone for such fun and unique experience! Ladies, you better get ready for next year! Island adventures are waiting for you!