Last month a girls-only skateboarding event took place in São Paulo, Brazil. The aim of the event was to strengthen the female skateboarding scene, increase the team and break barriers showing that skateboarding is for everybody.
Unfortunately, not only in Brazil but worldwide women in skateboarding are slighted and suffer from prejudice. Bruna Gadini -the event organizer- wanted to show that girls are great when they get together and skate… and that's how she came up with the idea of the first Female Skateboarding Event.
Besides gathering a big part of the community, two of Brazil's professionals skateboarders were there: Reine Oliveira and Laura Alli. They rocked the DH event and became role models to every girl that was there, wether they were starters or already shredding for some time.
The event was packed with skate activities including the Best Trick, where the girls worked hard and showed their skills.
This first edition of Ladeira Femenina was widely covered by Brazilian press but the most important thing was achieving  a have a happy day full of friends and skate, where tricks were shared and loads of fun was had. The second edition will be in 6 months and we're hoping to have more girls every time, from Brazil and the world.
PORTUGUÊS
No último mês no Brasil em São Paulo aconteceu um encontro de skate longboard voltado apenas para as meninas, o intuito do evento foi fortalecer a cena evoluir juntas e aumentar o time, ultrapassar barreiras, mostrando que o skate é para todas.
Infelizmente não só no Brasil, mais em muitos lugares do mundo o skate femino é mal visto e ainda sofre muito preconceito, Bruna Gadini foi a organizadora do evento e resolveu mostrar que as meninas são muito mais e juntas podem mostrar que tem muito skate no pé e assim aconteceu a primeira edição do evento voltado apenas para o skate feminino.
O evento além de reunir muitas meninas do skate, contou com a presença de duas profissionais do skate downhill do Brasil, Reine Oliveira e Laura Alli, que chegaram com tudo na ladeira servindo de referência para todas as meninas, as que já andam e as que estão começando agora.
Além de muito skate entre meninas o evento também contou com uma disputa de Best Trick onde as meninas mostraram grande domínio sobre o skate, a disputa contou com premiação para as 3 primeiras colocadas (veja os vencedores na versão Inglês).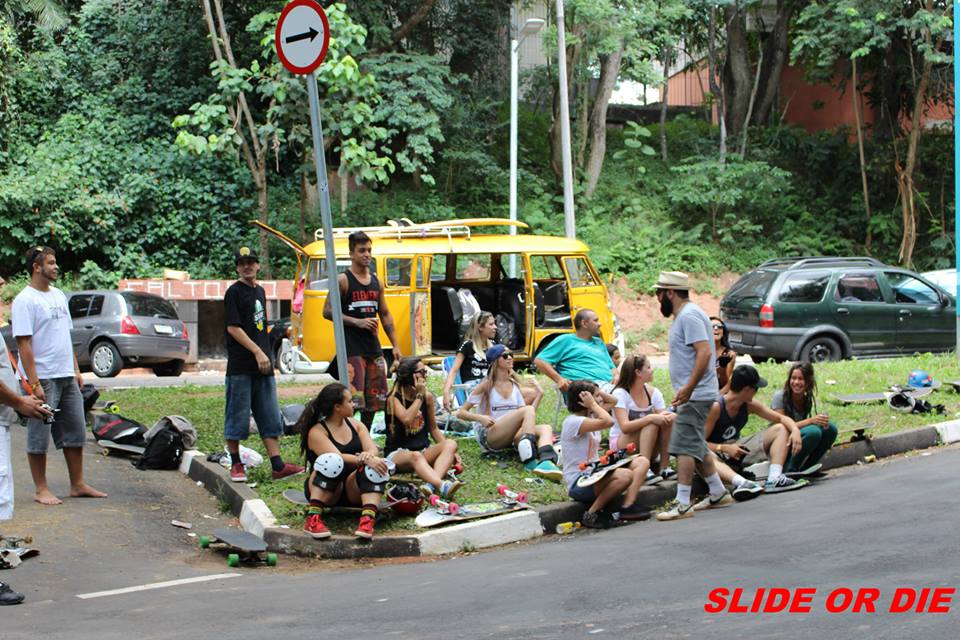 O evento em sua primeira edição teve grande repercussão entre as mídias nacionais direcionadas ao skate longboard brasileiro, além disso o evento cumpriu com seu principal intuito que era proporcionar um dia alegre cheio de skate com as meninas se conhecendo se ajudando e usufruindo da felicidade e da liberdade que só o skate pode proporcionar. O evento será organizado de 6 em 6 meses e espera cada vez receber mais meninas, não só do Brasil como do mundo.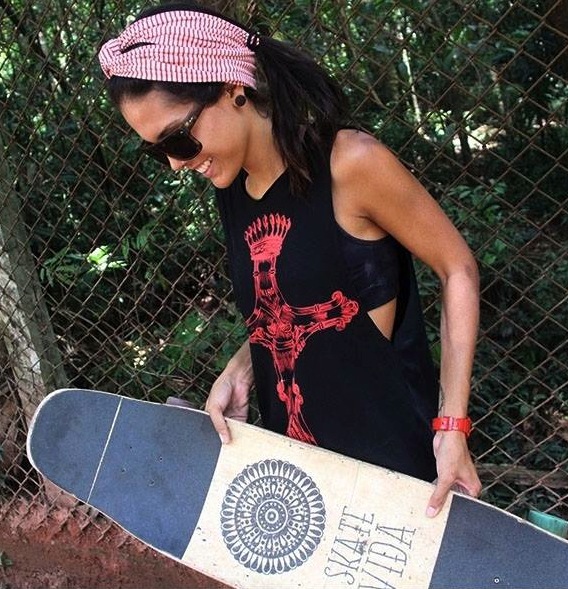 Andrea Guandaline
Translation: Bruna Gadini/Thiago Moliani