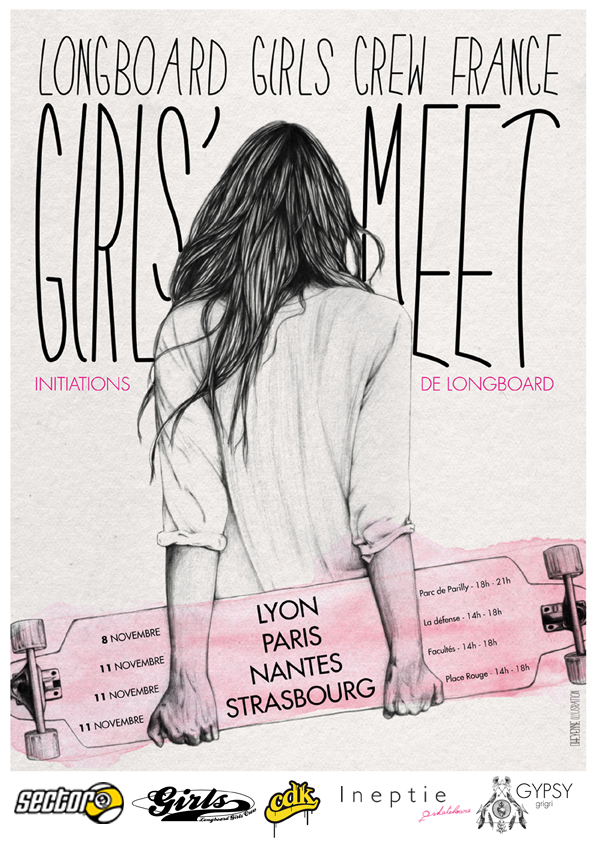 It's a first time ! The Longboard Girls Crew France offers longboard initiations in 4 french city to satisfy a lot of practicioners !
Program ; learning the movement and even slide in some cities, games and lottery at the end of the day! Good mood and sharing are the watchwords of the day.
Bring protections (helmet required), and if you have more longboards don't hesitate to bring them for beginners.
Program:
– November 8 in LYON (18h – 23h) – Pont Transbordeur
– November 11 in:
o PARIS (14h – 18h) – la défense
o NANTES (14h – 18h) – Facultés de Lettres
o STRASBOURG (14h – 18h) – Place Rouge
Poster : Laura Riedinger
We thank our partners Sector 9, CDK, Ineptie Skateboard and Gypsy Grigri.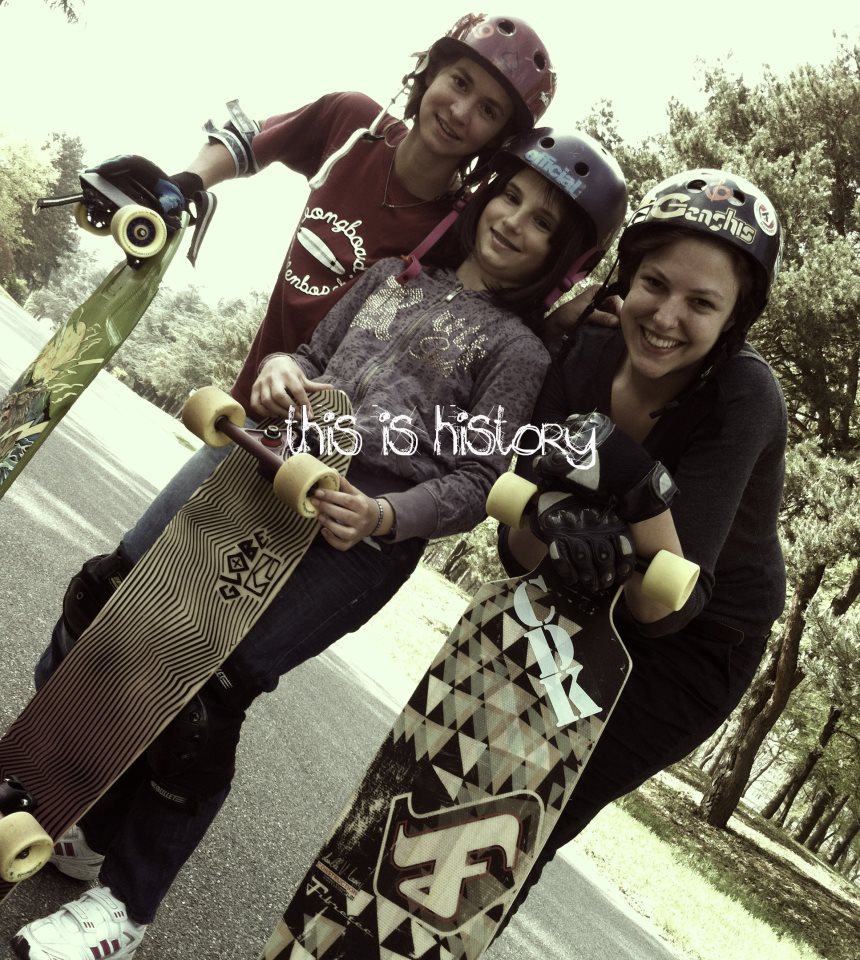 C'est une première ! Le Longboard Girls Crew France vous propose des initiations de
longboard dans 4 villes de France pour satisfaire un maximum de pratiquants !
Au programme ; apprentissage du déplacement et même du slide dans certaines villes,
mise en place de jeux et tombola en fin de journée ! Bonne humeur et partage sont les
maitres mots de cette journée.
Apportez des protections (le casque est obligatoire), et si vous avez des longboards en
plus n'hésitez pas à les emmener pour faire profiter les débutants.
Nous remercions nos partenaires Sector 9, CDK, Ineptie Skateboard et Gypsy Grigri.
Nous vous attendons nombreuses et nombreux :
! Le 8 novembre à LYON (18h – 23h) – Pont Transbordeur
! Le 11 novembre à :
o PARIS (14h – 18h) – la défense
o NANTES (14h – 18h) – Facultés de Lettres
o STRASBOURG (14h – 18h) – Place Rouge
Affiche : Laura Riedinger