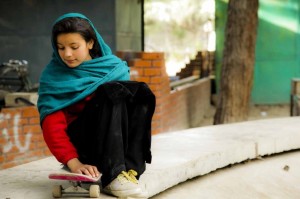 An amazing project that you definitely need to check out if you haven't heard about it yet is Skateistan.
Skateistan is Afghanistan's (and the world's) first co-educational skateboarding school running since 2009.
Everything started when 2 Australian skateboarders traveled to Kabul with their boards and were soon approached by kids eager to learn how to ride. The interest in skateboarding among children and teenagers inspired them to build a school where skateboarding could be the hook for engaging Afghan youth in a country that has been devastated by war.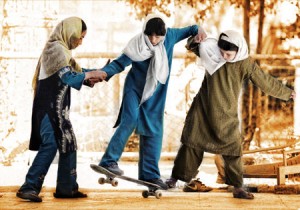 For us it's especially striking the work they are doing empowering girls, stressing the importance of gender equality in education. The project has taken seriously the gender gap and has built an indoor facility to enable the girls to take part of Skateistan away from the eyes of the Afgani society and its customs.
A good way to approach the project is by watching Skateistan, the movie: an emotional feature that portraits how skateboarding turned out to be an incredible powerful social tool in warn-torn Afghanistan and how the school has transformed the lives of two of its students, a 17 year old boy and a 12 year old girl, who pursue the sport in defiance of social norms.
The film won the prestigious Cinema for Peace award: Most valuable Documentary of the Year 2011 and got the 2nd Prize for best Documentary of the year 2011 at the Woodstock International Film Fest.