It might be overwhelming for a beginner the wide range of board shapes and styles available. That's why we thought that getting some basic information about  skateboard categories, and the disciplines they are designed for, could be useful in order to figure out what all those terms mean and what is best for you.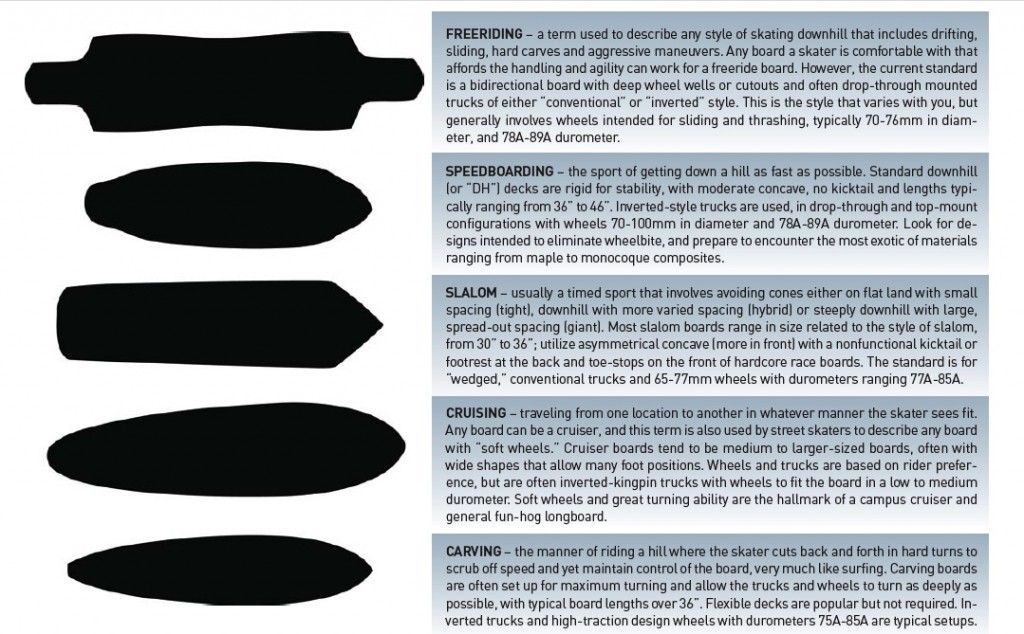 Board shapes are evolving through the years and now we have many "multi-discipline" boards that you can use for dancing and freeriding if that's your thing.
Our LGC Board serves multiple disciplines and can be used for cruising, dancing, freestyle, freeride and some soft downhill. You can get it HERE.
Today there are many boards in the market with those specifications so if you're undecided on which board to get and you're not sure what will you love more, get a board that you can use for everything. Check our webshop for more!
If you want to know about longboards and it's basics check "It's all about the boards". To learn about wheels "It's all about the wheels", trucks "it's all about the trucks" and of course, bushings! "It's all about the bushings". Have fun!