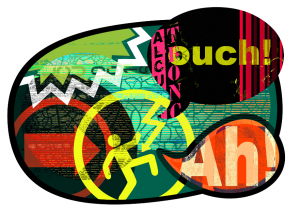 Starting in Amman, stopping by in Beirut and Bordeaux, Gráfika is a traveling street art exhibition portraying the best pieces of contemporary Spanish artists, finally hitting the city of Madrid.
Graffiti, painting, muralism, illustration, photography, video art and many other formats are part of this exhibition that shows the artwork of thirty acclaimed spanish artists born between the 70s and 80s whose work is intricately linked to the urban environment and the alternative visual culture of the country.
The Instituto Cervantes hostes the show in Madrid until January the 15th. Aftwerwards you may also see it in different Cervantes Institutes branches around the world during 2012 as this is a joined project between the institute and the local authorities.
For further information visit: http://grafika30.wordpress.com/
Traíler del Video Oficial de "Gráfika" en Madrid from CONTEMPORANEA on Vimeo.