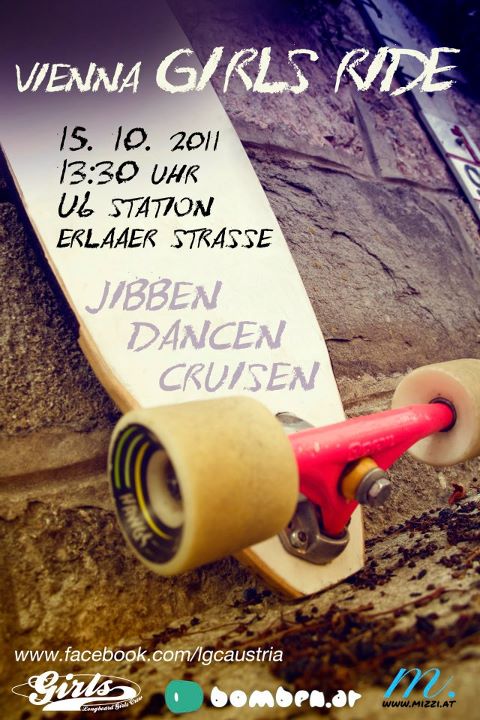 Longboard Girls Crew Austria is more than happy to announce the Vienna Girls Ride, an event that will be taking place in Vienna next 15th of October.
The meeting point will be the station "Erlaaer Strasse" of the underground line U6 at 1:30pm. Click here to view the map.
"We are going to cruise a bit and go to a nearby skatepark for some jibbing and dancing"
Stephanie Posch. LGC Austria Ambassador.
After the Girls Ride, there will be taking place the Vienna Longboard City Tour organized by bomben.at.  So all the girls who want to can join it!
For more information visit  Vienna Girls Ride -facebook page