People are finding so many creative ways to re-use trashed decks. Some of them transform decks into true pieces of art, others convert old boards into brand new ones and finally there are who turn broken boards into useful pieces of furniture.
Definitely  this is another reason to be proud of the skateboarding community and its passion.
As we all know skate decks eventually see their life shortened by snapping, cracking and/or wearing out. Purchasing new decks is a never ending cycle and this was evident by the tower of old decks that were reaching the ceiling of Haroshi's room, a Japanese artist & skater:
So what he did? Take a look: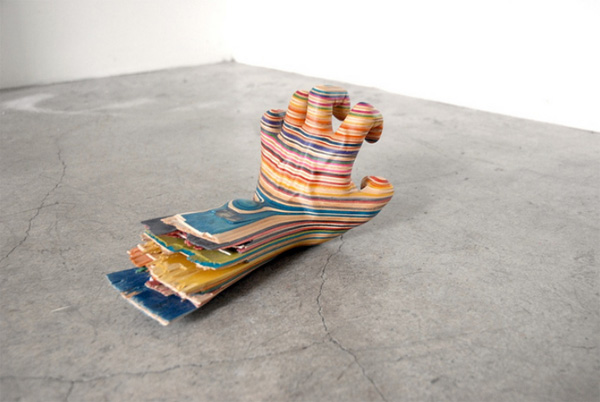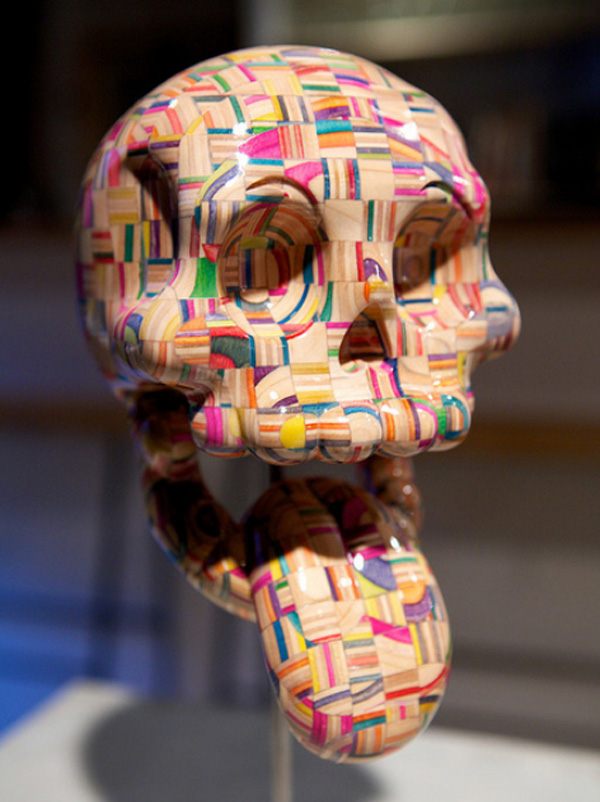 Reskateboards  is the project of  an artistic and conscious group based in Barcelona.  What they seek is to restore old skateboards into brand new mini long. The recollect abandoned boards, reshaped them cutting the rotten or broken edges and deliver them to acclaimed or novel illustrators-The result is a unique piece of art, recycled and sustainable that you can either buy/shred or enjoy watching in exhibits. They count with the help of more than 30 artist
Last but not least, we stumbled upon Deckstool!. Made in Pensylvania, US. Steaming from the same idea as Haroshi and the People from Reskateboards, these guys were inspired by the consistent way skateboards were broken and figured  that they could use these pieces to make 100% recycled furniture. This is definitely stuff that we would all love have in our homes!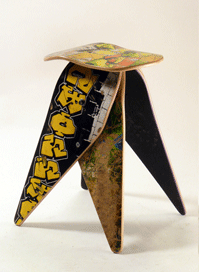 WE LIKE!