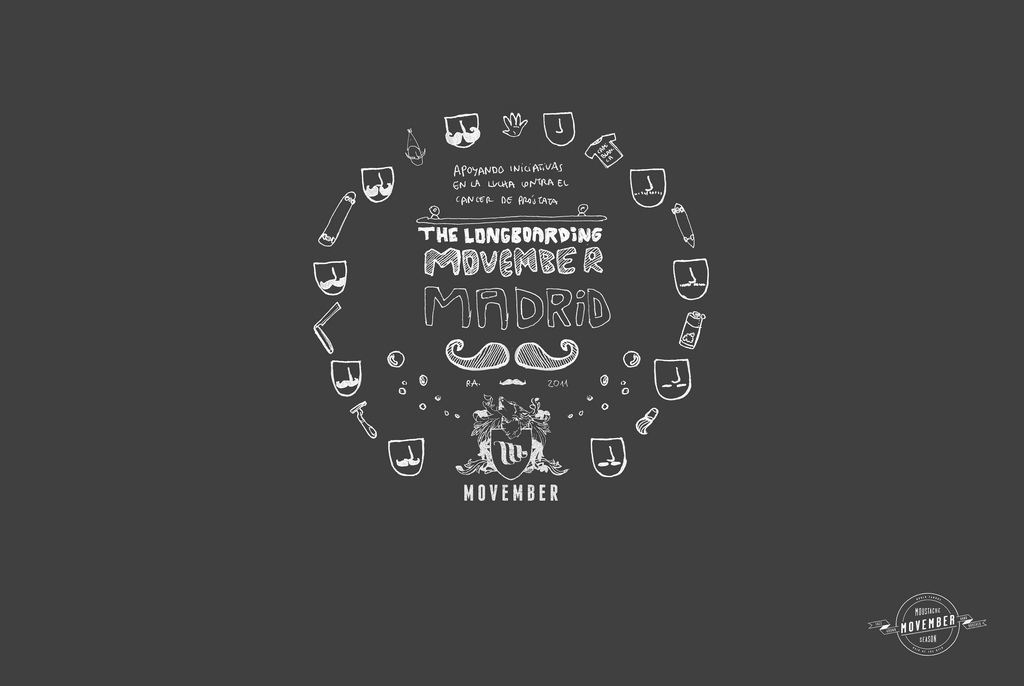 If October was the month for Breast Cancer Awareness, November is the same for a sadly common men disease: prostate cancer.
Movember is the name of an annual month long event involving the growing of moustaches conceived to raise awareness and funds for men's health issues.
To support the cause, next Tuesday 1/11 is "the longboarding Movember in Madrid" and all the longboard Mo-sisters in the city are invited to shave our fellow longboard Mo-Bros sited om their longboards and do your bit in the fight against prostate cancer while having a good time together in the Park.
Of course, we encourage all the participants (guys) to get your beards shaved and summit the evolution of your moustaches to the site www.movember.com where we can all donate to our favorite hairy character!
We want to thanks Ra for coming up with such a great initiative and organizing the event in the city!
No matter if you aren't in the city of Madrid, you all should get your beards shaved and summit your pics, it's great fun for a great cause!
Meeting Point: Cuesta del Angel Caido, Retiro.
When: 1/11
Time: 5pm
Bring: your longboards (and protections)
Men: Bring your beards and your razor, scissors, shavers, etc
Some ideas for your Movember moustache: