As you may all know, Madrid is home to the founders and many girls of the longboard girls crew ! It's also home to PERROPRO, Juan Rayos amazing sk8 film makers, and Rá , one of the most versatile & energetic activist in the international longboard scene.
Precisely this weekend there was a unique event in the city: The first edition of La Noche en Negro.
Editions of this same event had taken place for the past 4 years on the weekend of La Noche en Blanco when main streets were closed and so longboarders took them over to shred and have an amazing time together. However, this year things turned out differently, La Noche en Blanco (official one) was cancelled for budget reasons and so LaNoche EnNegro was born. This time the organization didn't count with closed streets and ironically the participation was even greater!
We are proud to say that the outcome was a full 3 day weekend of safe skating activities one after the other making it unforgettable for everyone, especially for those who came from abroad who had the opportunity to enjoy Moyano (local spot), our parks and the good and warm vibe of the madrileño riders.
Ra did an incredible job and we want to make a special mention to him and thank all the shops, brands and local crews that supported the event.
If you want to see the program of the weekend click HERE
Definitely the peak of the weekend was Saturday's night cruise. There were over 600 people registered on the La Noche en Negro website to come, 100 of whom were girls (yeah, you read that right) this was easily the biggest European session ever. The cruise was in Madrid's Rio brand new splanade, we were all geared up with our lights, glows in the dark & lanters.
Of course, we couldn't miss the opportunity to call for a Girls'meet, after all, how often do so many girls shredders gather in the same city? Only a year earlier we were only 15 girls ripping Madrid. This time we were more than 50 in El Palacio de Cristal for a very special occasion, getting to know each other and let know what everybody has been up to. The meet was very moving, girls shared their experiences and got to meet other girls from their home towns who they didn't know.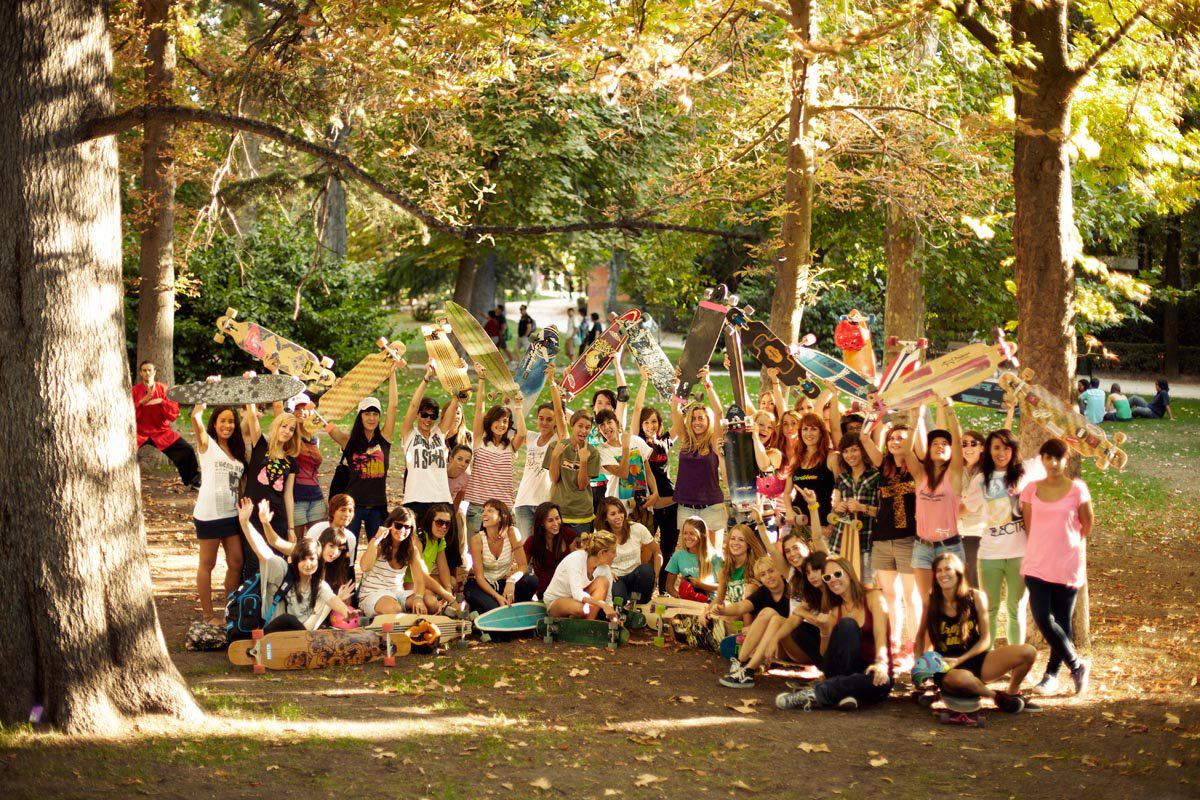 Pic By Juan Rayos
After talking and thinking on new ways of spreading the stoke, it was time for a small session and we had a surprise… We made a cruise and there was a hidden character that we had to seek and catch in order to win a Hustler donated by Rayne. Oh yeah, the hidden character grew a beard but it was the boss himself, Helio Imaginario from Portugal who came along with the portugese crew to join us and spend the eve together.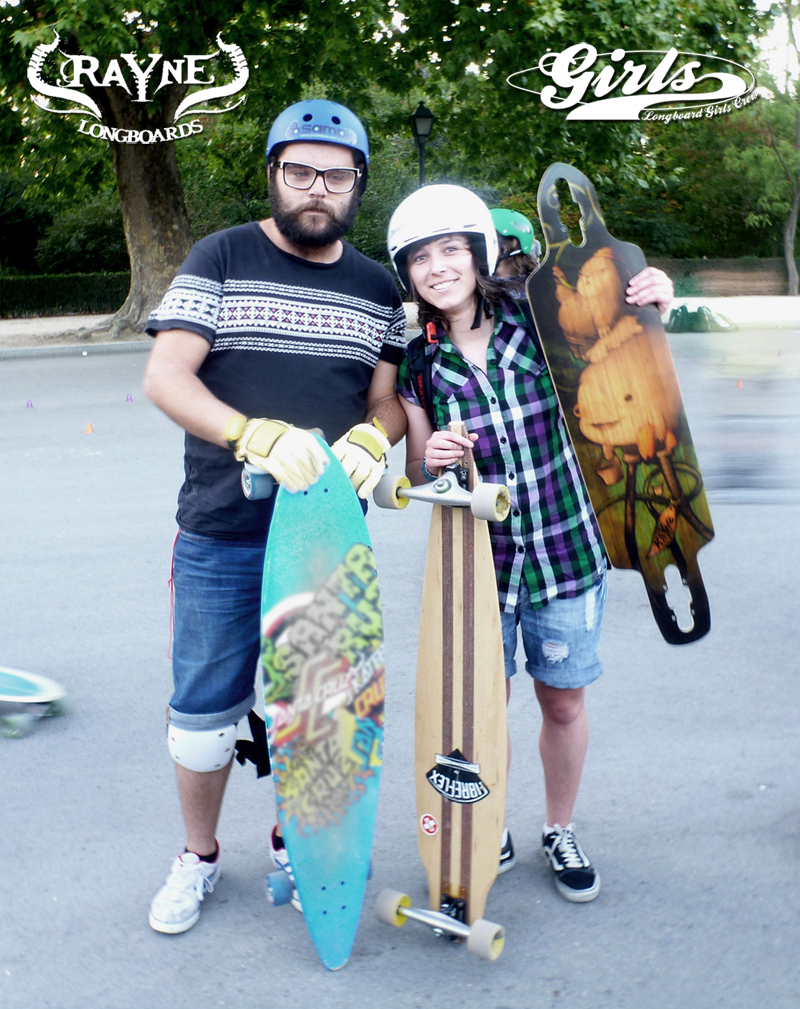 The lucky rider was Laura García Perez from León (currently living in Salamanca), Congrats Girl!
Thanks to everybody who made a special effort to join us from different parts of Spain and all over Europe to share this amazing weekend, hope to see you real soon! We keep you all in our hearts.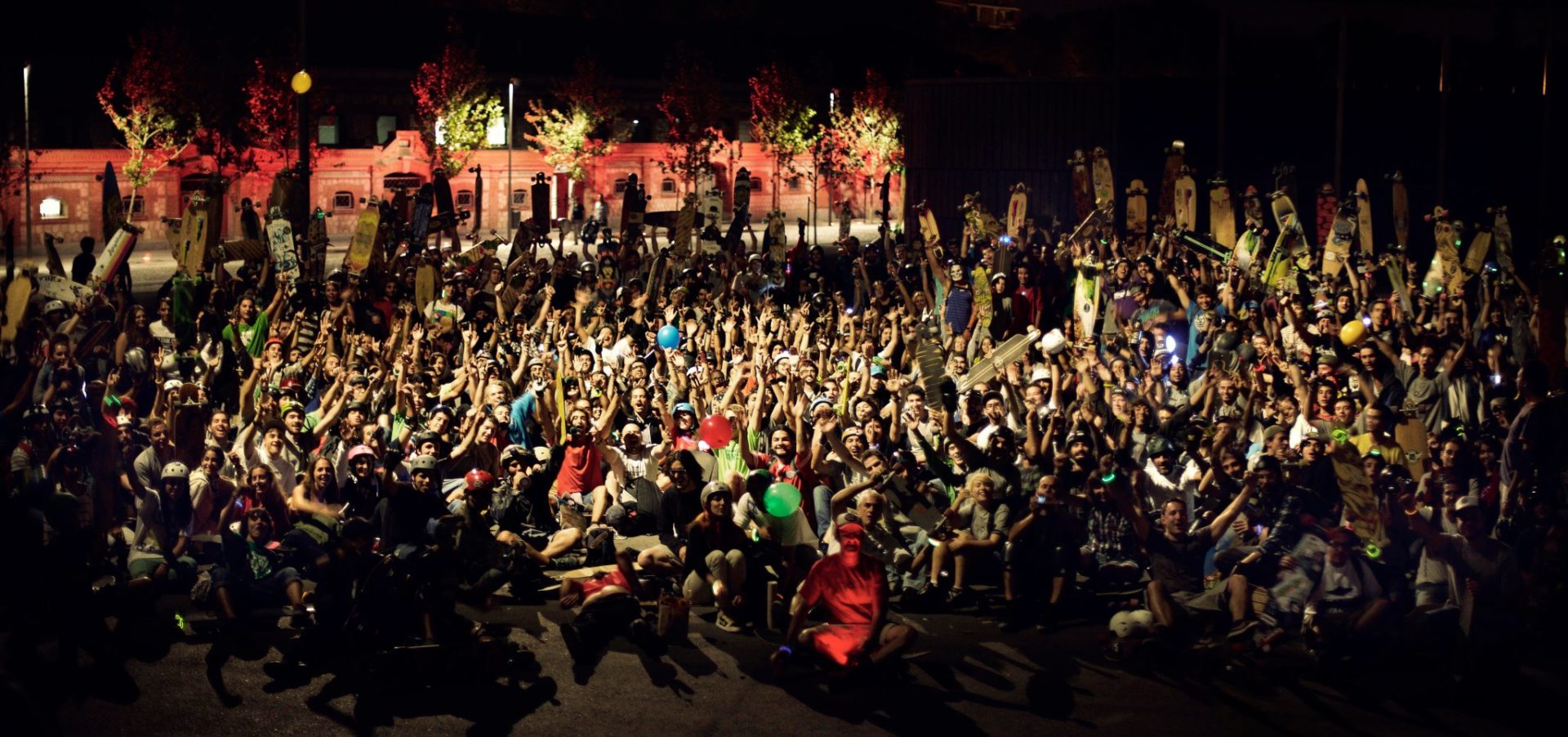 Pic By Juan Rayos