Carving the Mountains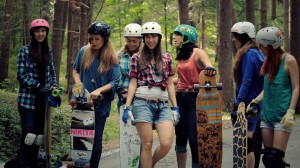 We are proud to present the new video by JUAN RAYOS featuring LONGBOARD GIRLS CREW!
Shot in a spring afternoon in the Madrid Mountains, this video represents the spirit of female longboarding: style, freedom and team-spirit.
Thanks again, to the fabulous Juan Rayos, for using his magic with us. ENJOY!