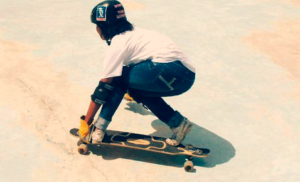 We are happy to annouce that last week was opened up Longboard Girls Crew República Dominicana.
Rider Pam Diaz is going to be LGC's embassador in the island, will be in charge of representing the female longboarding movement there. As their first initiativee, Pam has organized the First Longboard Girls meeting. Let's give her a warm welcome and if you are around join Longboard Girls Crew Rep. Dominicana this next 16th of April in Santo Domingo. You can find the details in the poster.
Since we have been talking a lot with her lately, we thought it will be a nice idea to know her better and we asked her a couple of questions which you might find interesting. This is the outcome…
Pam, tell us a little bit about yourself, how old are you, What do you do?
Im 21 and Im an independent photographer, longboard rider and sometimes I surf, too.
How long have you been riding and where did the interest come from?
About a year ago. A friend bought one on a trip off the island and one day on a walk to the beach he asked me to photograph him riding on the road Days later I told him to let me have a go since it was very similar to surfing and could help me improve. But I didn't take it very seriously, I practiced with a friend, we started filming short and low quality videos with a cellphone haha ( just cruising) until I had an accident and I had to retire for about 10 or 11 months. Last January I started riding again, this time with a more formal group dedicated to longboarding (D'El Patio Longboard Crew) which I joined, and as they saw my desire to know more they began to teaching me some pretty important things ..
How would you describe the scene in the Dominican Republic Longboard? Are the skaters active, do they have organized events, are there a lot of girl skaters?
I would describe it as a growing movement. We are not that many but our numbers are increasing. We practice every day, we make local trips to different unknown parts of the island where we can skate. We have been in contact with longboarders of the coast and have created a good friendship with them, thanks to a common interest. To an extent I was the only girl in the crew, a few weeks ago a few girls have joined us who are either learning or didn't know there was a crew that hung out constantly.
How are girl riders perceived on the island? are they well accepted? have you heard any comments or anecdotes?
There are many people who agree with the idea of a girl doing longboard, others not so much, sometimes when I take public transportation to go riding and they see me with my board they look at me a bit weird haha. I've been told and asked so many things … Once a girl asked me "What is that? Is it for an experiment?" People have asked me what do I do with that or if I am taking it to someone else and almost everyone tells me "Youre so daring", some people cant believe it. Others are amazed and congratulate me for doing something new (to them)
We know you're the official photographer for laislaent.com, tell us a little about that project and the events they organize …

La Isla Entera (the entire island) is Frank´s project, one of riders of the crew to which I mainly belong, and it's a free magazine that specializes in extreme sports and urban art on the island seeking to consolidate more powerful local scene. It´s a recent project, and it has received great acceptance, even though it´s only a few months old, Skate competitions have been organized and most recently a Skate Tour, which was epic, and was supported by longboarders, skaters, surfers, photographers, cameramen, family, etc. Proving that when things are done well, great results follow.
You are amongst are most veteran members, how did you come across Longboard Girls Crew? how is the website helpful to you?
Almost 6 months ago I saw a video post of girls riding in Madrid and I could not believe it! I wanted to go to Madrid right away! hahaha it was exactly what I needed, a group girl riders.
When the video was finished I saw the credits, and I saw it had been filmed by the genius Juan Rayos and below was a link to a Facebook page that I visited and joined right away:). The website gives me sooooooooo many things! I meet new girls from my country that I didn't even know,I see videos of other girls who share them, photos, teams of places where I didn't even know that people did longboard, but not only that, it also gives me the opportunity to be part of a huge group of girls that share the same passion for riding..
What led you to create this new group: Dominican Republic Longboard Girls Crew and what acceptance is it having?

The idea has been thanks to Jacky (founder of LGC). In the last days other girls had formed teams of their country, which motivated me to create one of my island. In the first 24 hours there were already over 200 people, today it's been four days and we are now more than 400, many people have written to me commending the initiative saying that the island needed something like this. Girls I didn't know have written to tell me that they also ride and want to join, others say they've never tried it and want to learn after watching the videos, asking if I could teach them and how soon can we meet?
This April 16th you are organizing the first female longboard event, excited? how many people you expect will show up?
I'm SO EXCITED!!I had never done anything like this, that looks will be bigger than I thought, the deal is to get together on the 16th in a central place in our city, meet, share, taking pictures of us riding together and have fun! Since I announced it, I have received messages from people who have asked me if I need any help or if I would like this activity to be filmed, there are other photographers which will be there! Girls from other cities are also coming and wow!! I don't know how many people will come, but I know that those who go are the ones who should be there 🙂 with much encouragement and love:)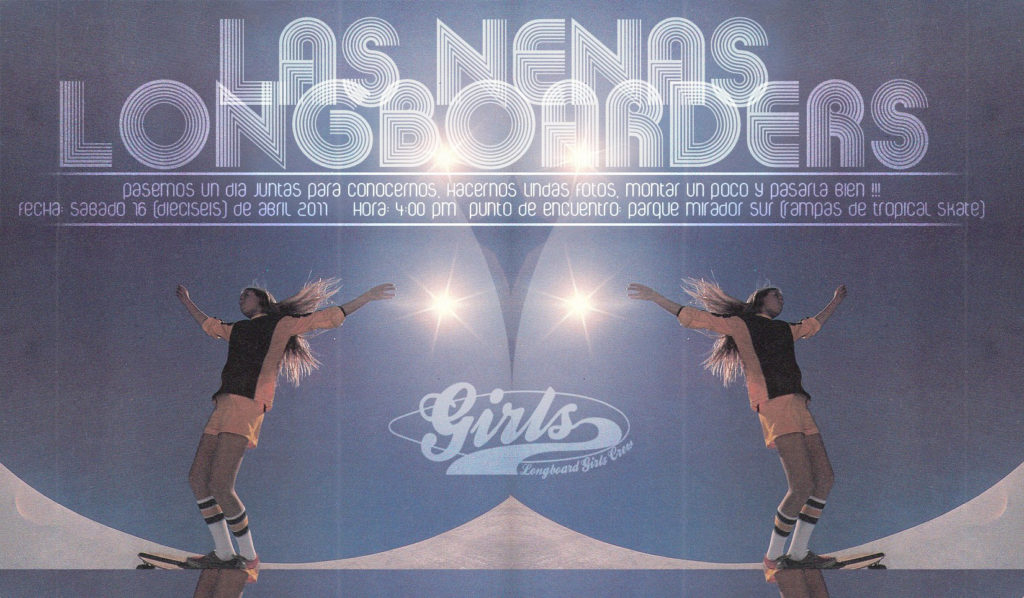 Something you want to say to the community?
That I'm happy and grateful, and I want us to come more together every day so there will be many of us and maybe someday, instead of just local teams, we will all be part of a big World Team! What a dream! 🙂
Pam Diaz Long Ride from pampita // on Vimeo.