The Shift
After working for many years in the Action Sports Industry and changing the way women are portrayed in longboarding worldwide, getting hundred of thousand of people into the sport, and changing the general and cultural perception that these were "men sports", we decided to step-up our game.
Longboard Girls Crew has shifted into an active platform of humanitarian contribution. This means that we are helping and partnering-up with different associations and NGO around the world empowering humans in need, mostly through skate and longboarding but not exclusively.
Through all these years we've received thousand of emails of women and men around the world telling us how they started skating after seeing one of our photos or videos and how their lives have changed thanks to longboarding. How empowered they now feel. And even though not everyone became an avid rider, this feeling stuck in them and affected their lives in the most positive way. THAT feeling is exactly what we want to bring to people who need it the most. Work on how we feel about our Selves and hopefully help see more of the magic inside us. We've been empowering people through longboarding all these years. Now we want to take it to the next level.
Us humans have basic external needs like food and shelter and we have others just as important: Love, Self-esteem, respect, education, support… We want to work on these aspects and if possible, bring them to people in need.
So how are we doing this? We're creating new social projects all around the world and we're also partnering-up with existing ones actively supporting their initiatives through financial and material support, media coverage, creating mutual actions and directing our audience through personal involvement and/or donations.
We're over the moon to announce one of our first partnerships with Cambodian Associations Together1Heart & The Solyna Foundation that work to end sex slavery and along with Activist and Survivor Somaly Mam have rescued over 7000 girls and women in over 20 years.
Southeast-Asia holds the highest number of children sold in sexual slavery per capita. Together1Heart (T1H) work to care for and secure the rights of young women and girls who are victims or at risk of being victims of slavery and to successfully recover, educate, train and reintegrate them into mainstream society through financial independence in a sustainable and innovative manner.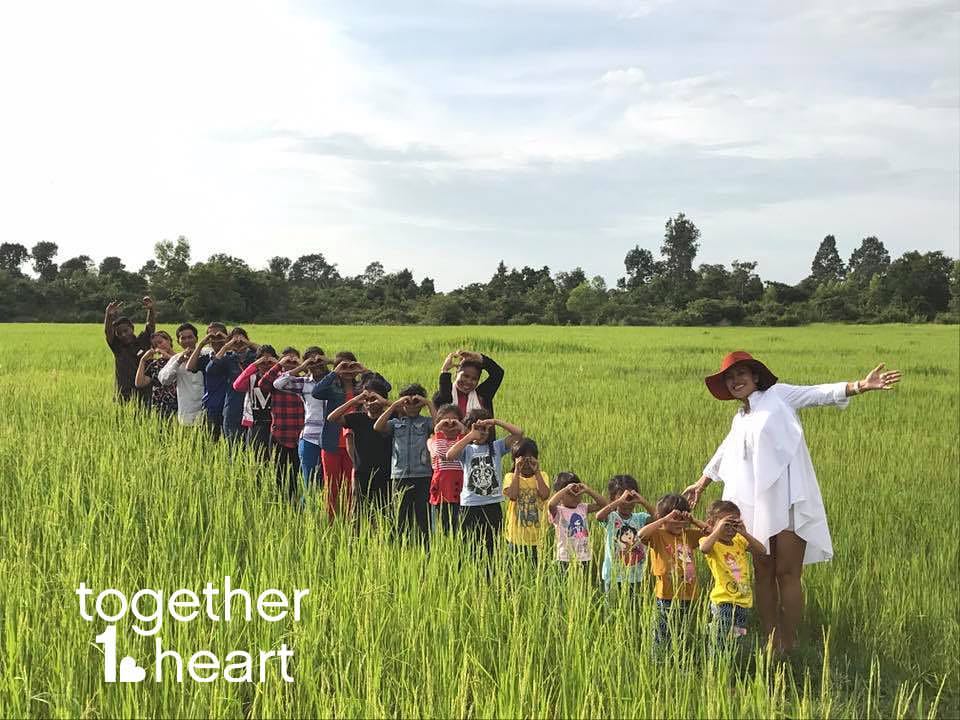 A small group of riders will travel to their center in Cambodia, get to know the girls, help in every way we can and of course, teach them how to skate. We will go fully equipped, we will build ramps or asphalt streets and leave everything for them. Besides the riders we're going with Elsa Sunita who's a good friend, Yoga Instructor, Shaman and love advocate to make the strongest, most loving impact possible in the life of these girls and women. We're taking an amazing group of film-makers and photographers to portray the experience and give exposure to a brutal reality that not everyone knows about. You can also start by donating to T1H HERE
Our mission is to bring some of the joy, Self-worth and empowerment that we get from skating to these girls and women that have gone through the unimaginable. To help them see the good and the magic inside us all and above all, to laugh, to enjoy and feel love.
For us, there is no real happiness without caring and no other way to achieve it than by contribution. Since birth we're taught and imposed social norms and commands but we're never taught to be really happy, to connect with ourselves, to care about everyone and realizing we're all connected. There is no "I don't know them so I don't care". We're all in this together and empathy and compassion are stronger than hate or jealousy when put into action. We want to bring those feelings of joy and empowerment to as many humans in need as possible.
We're the ones we've been waiting for, so let's do this! WE CARE… We could change the world if we all did.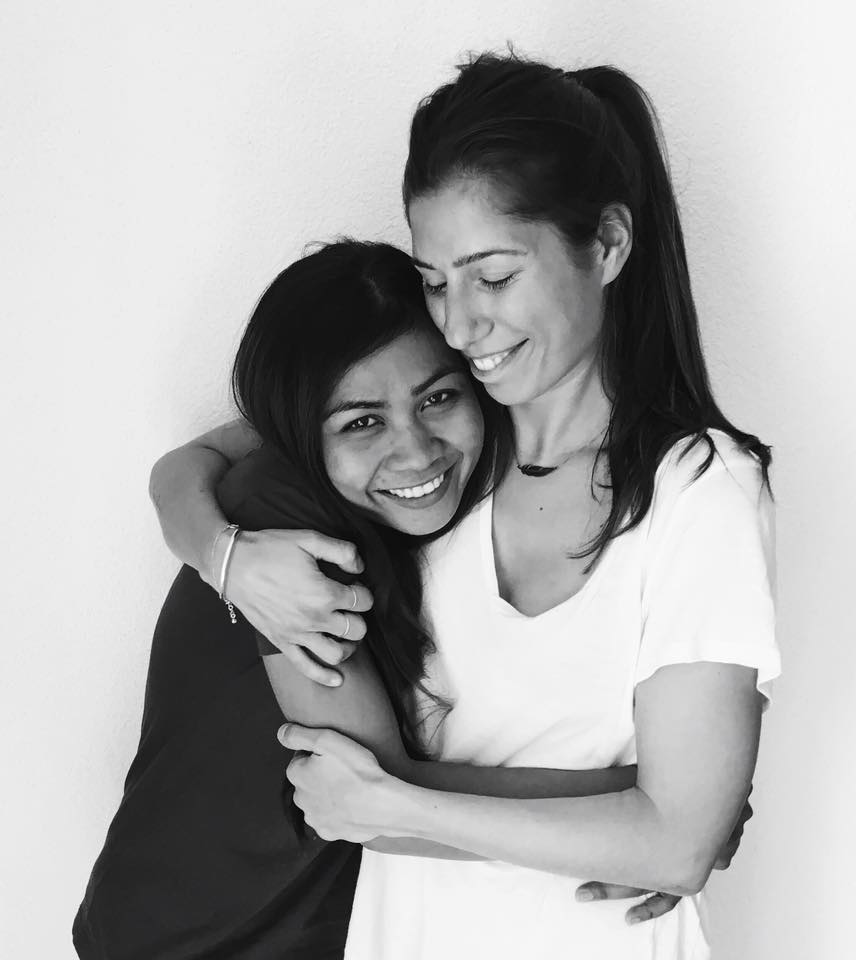 LGC Director Valeria Kechichian with survivor Ling Ya Chea. Read her inspiring story HERE
La Directora de LGC Valeria Kechichian con Ling Ya Chea, superviviente y parte de T1H. Lee su inspiradora historia AQUÍ
ESPAÑOL
Tras muchos años trabajando en la Industria de los Deportes de Acción y después de haber cambiado la forma en la que las mujeres somos percibidas y retratadas dentro de la misma a la vez que introducíamos a cientos de miles de personas en el longboard; hemos decidido dar un paso mas en nuestra evolución como comunidad.
Longboard Girls Crew se ha transformado en una plataforma activa de contribución humanitaria. Esto significa que colaboramos con distintas asociaciones y ONG del mundo para ayudar a gente que lo necesita mediante el longboard y el skate (aunque no exclusivamente).
Durante todos estos años hemos recibido miles de emails de mujeres y hombres de todo el mundo contándonos como empezaron a patinar gracias a una de nuestras fotos o videos y como eso les cambió la vida… Lo empoderadxs que se sintieron. Y aunque algunxs de ellxs no siguieron patinando ese sentimiento perduró y afectó sus vidas de forma muy positiva. Ese mismo sentimiento es el que queremos llevar a la gente que más lo necesita. Trabajar en cómo nos vemos a nosotros mismos y poder descubrir más de la magia que tenemos dentro, de la magia que somos. Llevamos años empoderando gente mediante el longboard. Queremos llevarlo al siguiente nivel.
Los humanos tenemos necesidades básicas como el alimento y refugio y tenemos otras igual de importantes como el Amor, el autoestima, la educación o el respeto. Queremos acercar éstos últimos a la gente que más lo necesita.
Cómo vamos a hacerlo? Creando iniciativas sociales en todo el mundo y colaborando con asociaciones y proyectos ya existentes apoyando sus iniciativas de manera activa y mediante apoyo económico y material, exposición mediática, creando acciones comunes y dirigiendo nuestra audiencia a sus proyectos, teniendo la gente la posibilidad de colaborar como voluntarios o haciendo donaciones.
Con muchísima emoción os anunciamos una de nuestras primeras colaboraciones con las Asociaciones Camboyanas Together1Heart & La Fundación Solyna que trabajan para erradicar el trafico humano con fines sexuales (esclavitud sexual) que junto con la también Superviviente y Activista Somaly Mam han rescatado más de 7000 niñas y mujeres en más de 20 años.
El Sudeste Asiático posee el mayor número de niños vendidos con el fin de explotarlos sexualmente per cápita. Together1Heart (T1H) trabaja para asegurar los derechos de niñas y mujeres que han sido víctimas o están en riesgo de tráfico y ayudarlas a recuperarse, educarlas, entrenarlas y reintegrarlas en la sociedad mediante independencia económica de una manera innovadora y sostenible.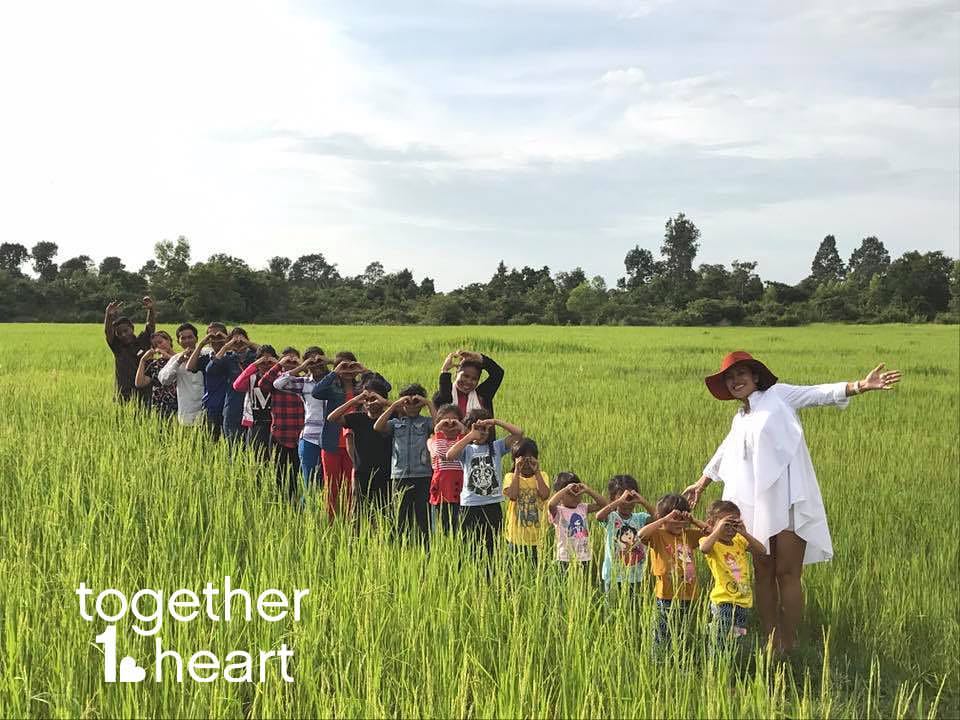 Un pequeño grupo de riders viajará a su centro en Cambodia a conocer a las chicas, ayudarles de todas las maneras posibles y por supuesto enseñarles a patinar. Iremos equipadas con todo. Construiremos rampas o asfaltaremos calles y les dejaremos todo el material. Además de las riders también vendrá con nosotras Elsa Sunita que es una buena amiga, Instructora de Yoga y Chamán para tener el mayor impacto posible en la vida de estas niñas y mujeres. Por supuesto iremos acompañadas de un gran equipo de realizadores y fotógrafas para retratar la experiencia y dar exposición a una realidad tan dura de la que pocos saben. Podéis empezar donando a T1H AQUÍ
Nuestra misión es llevar algo de la alegría, el sentimiento de Auto-valía y el empoderamiento que nosotras tenemos de patinar, a mujeres y niñas que han pasado por lo inimaginable. Mostrarles lo bueno y la magia que hay dentro de todos nosotros. Que rían, disfruten y sientan Amor.
Para nosotras la verdadera felicidad esta en trabajar en la contribución social. Desde que nacemos nos imponen normas y mandatos establecidos pero nunca nos enseñan a ser verdaderamente felices, a conectar con nosotros mismos, a que nos importe lo que nos rodea y a darnos cuenta de que todos estamos conectados. No existe el "no me importa porque no les conozco". Estamos todos juntos en esto y la empatía y compasión serán siempre más fuertes que el odio y la envidia al ponerlos en acción. Queremos llevar ese sentimiento de alegría y empoderamiento a la mayor cantidad de gente posible.
Somos nosotrxs quienes tenemos el poder de cambiar las cosas. SI nos importa lo que pasa a nuestro alrededor… Podemos cambiar el mundo si todos nos involucramos.